062: Why we need to let our kids need to take more risks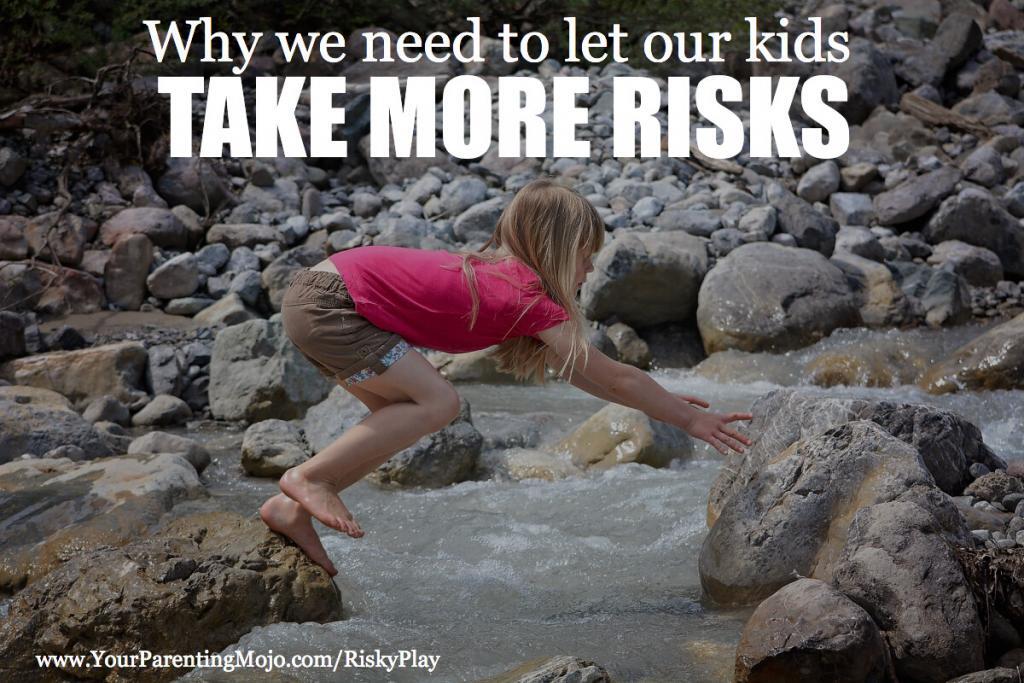 We should protect our children from risks, right?  Isn't that our job as parents?
This episode comes mid-way in an extended series on the importance of play for children.  The first episode in the series was an interview with Dr. Stuart Brown of the National Institute for Play on the value of play, both for children and for adults.  Then we followed with a look at the research on the benefits of outdoor play, followed by an interview with Dr. Scott Sampson who wrote the book How to Raise a Wild Child, which had tons of practical advice for getting kids outside more, as well as getting outside more with your kids.
Today we move on to the topic of risky play.  We'll define it, and discuss its benefits and drawbacks, as well as things we as parents can do to encourage more risky play if we decide we want to do that.
Because it turns out that insulating our children from risk may not be such a good thing after all.
Other episodes referenced in this show
References
Brackett-Milburn, K., & Harden, J. (2004). How children and their families construct and negotiate risk, safety, and danger. Childhood 11(4), 429-447.
Brussoni, M., Brunelle, S., Pike, I., Sandseter, E.B.H., Herrington, S., Turner, H., Belair, S., Logan, L., Fuselli, P., & Ball, D.J. (2015). Can child injury prevention include healthy risk promotion? Injury Prevention 21, 344-347.
Brussoni, M., Ishikawa, T., Brunelle, S., & Herrington, S. (2017). Landscapes for play: Effects of an intervention to promote nature-based risky play in early childhood centres. Journal of Environmental Psychology 54, 139-150.
Christensen, P., & Mikkelsen, M.R. (2008). Jumping off and being careful: Children's strategies of risk management in everyday life. Sociology of Health & Illness 30(1), 112-130.
Hill, A., & Bundy, A.C. (2012). Reliability and validity of a new instrument to measure tolerance of everyday risk for children. Child: Care, Health, and Development 40(1), 68-76.
Leviton, M. (2016, February). The kids are all right: David Lancy questions our assumptions about parenting. The Sun. Retrieved from https://www.thesunmagazine.org/issues/482/the-kids-are-all-right
Little, H., Wyver, S., & Gibson, F. (2011). The influence of play context and adult attitudes on young children's physical risk-taking during outdoor play. European Early Childhood Education Research Journal 19(1), 113-131.
Niehues, A.N., Bundy, A., Broom, A., Tranter, P., Ragen, J., & Engelen, L. (2013). Everyday uncertainties: Reframing perceptions of risk in outdoor free play. Journal of Adventure Education & Outdoor Learning 13(3), 223-237.
Norton, C., Nixon, J., & Sibert, J.R. (2004). Playground injuries to children. Archives of Disease in Childhood 89(2), 103-108.
Plumert, J.M., & Schwebel, D.C. (1997). Social and temperamental influences on children's overestimation of their physical abilities: Links to accidental injuries. Journal of Experimental Child Psychology 67, 317-337.
Poultona, R., Menziesb, R.G., Craskec, M.G., Langleyd, J.D., & Silvaa, P.Aa. (1999). Water trauma and swimming experiences up to age 9 and fear of water at age 18: A longitudinal study. Behavior Research and Therapy 37(1), 39-48.
Sandseter, E.B.H. (2007). Categorizing risky play – how can we identify risk-taking in children's play? European Early Childhood Education Research Journal 15(2), 237-252.
Sandseter, E.B.H. (2009). Characteristics of risky play. Journal of Adventure Education & Outdoor Learning 9(1), 3-21.
Sandseter, E.B.H. (2009). Children's expressions of exhilaration and fear in risky play. Contemporary issues in early childhood 10(2), 92-106.
Sandseter, E.B.H. (2010). "It tickles my tummy!": Understanding children's risk-taking in play through reversal theory. Journal of Early Childhood Research 8(1), 67-88.
Sandseter, E.B.H. (2011). Children's risky play from an evolutionary perspective: The anti-phobic effects of thrilling experiences. Evolutionary Psychology 9(2), 257-284.
Sandseter, E.B.H., & Sando, O.J. (2016). "We don't allow children to climb trees": How a focus on safety affects Norwegian children's play in early childhood education and care settings. American Journal of Play 8(2), 178-200.
Storili, R., & Sandseter, E.B.H. (2015). Preschool teachers perceptions of children's rough-and-tumble play (R&T) in indoor and outdoor environments. Early Child Development and Care 185(11-12), 1995-2009.
Wyver, S., Tranter, P., Naughton, G., Little, H., Sandseter, E.B.H., & Bundy, A. (2010). Ten ways to restrict children's freedom to play: The problem of surplus safety. Contemporary Issues in Eaerly Childhood 11(3), 263-277.
---
Also published on Medium.
Subscribe to receive updates on new blog posts and podcast episodes!