If and when schools reopen, it won't look like the school we remember. But what's the alternative?
Making ourselves crazy trying to work and manage our child's Zoom calls like we did in the Spring?
A Pandemic Pod might be the solution.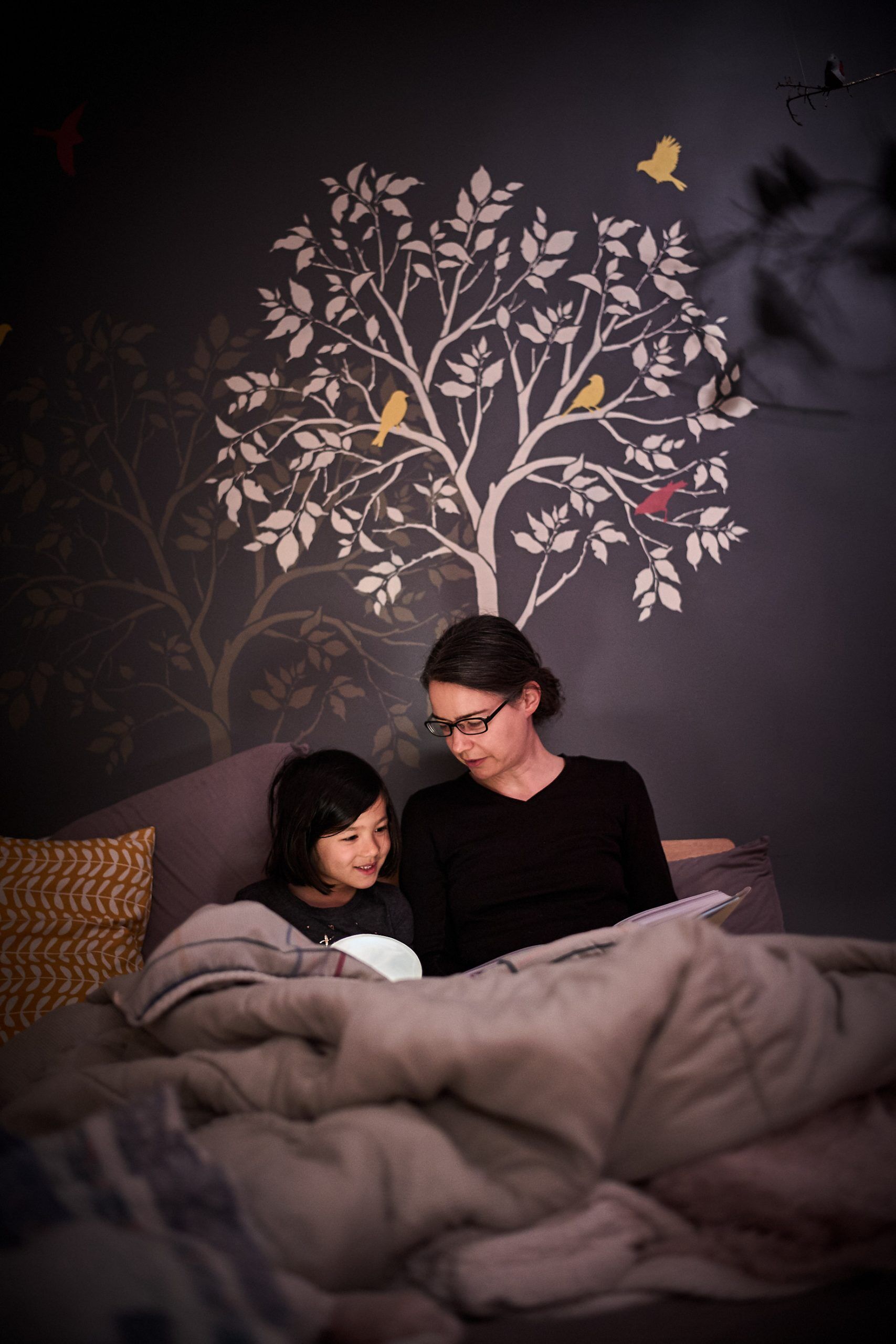 (and that's Carys - and as usual, her Dad is behind the camera...)
After Carys was born I was frustrated by the publicly available information on parenting and child development, which lurched from one clickbait headline to the next with no sense of how it all fit together as a body of work.  I went back to school for a Master's in Psychology (focused on Child Development) to put a framework around my learning, and started the Your Parenting Mojo podcast as a way of sharing that learning with others.
Then when I started thinking about school, I decided I needed another Master's - in Education this time.  I wrote my thesis on what motivates children to learn, and the processes that happen in their brains when they are learning.
By now I've conducted 110+ podcast episodes, 50+ expert interviews, and read 3,000+ peer reviewed journal articles.  I'm convinced that homeschooling is the right path forward for our family.
I created this course because I see that parents want the best for their children's learning during the pandemic, but they're also concerned about social justice issues.  This doesn't have to be an either-or issue, so I created resources to help you create a pod in a way that improves, rather than detracts from, social justice outcomes.
By the end of the course you'll feel confident that your Pod will:
Pandemic Pods can exacerbate inequalities. Or they can help us to find solutions - it all depends on us.
I'm blown away by how comprehensive and timely this course is - it's a blend of science and real world sense - how can you achieve the important goal of cultivating your child's development? How can we use this unexpected time as an opportunity to be more intentional and thoughtful?
How comforting to have a trusted resource to navigate a complex topic like pandemic learning as it evolves. This tools in this course give you agency in creating a solution for your family. Jen has distilled loads of research (and 100+ podcast episodes) into digestible resources for this moment.
- Kasey A.

This course is a gamechanger for anyone considering forming a Pandemic Pod. Jen provides an extremely thorough review of logistical and legal issues, things you didn't even know you needed to know about finding the right families to work with, and includes worksheets so you can keep track of ideas. The most helpful element was how to consider social justice issues while setting up a pod. I highly recommend this course - it really is everything 'in a box.'
- Sonya N.
I had been thinking about forming a Pandemic Pod even if schools were going to reopen. I like how the course is a mixture of self-reflection and tools for other incorporating other families and hiring support. I'm a teacher by training and the idea is still a bit scary to approach alone! Addressing social justice is a must, so I appreciate guidance in this area.
Homeschooling or forming a pod is a hugely personal choice and having tools to come up with an individualized plan as opposed to a generic guide is much appreciated. I would recommend The Confident Homeschooler course and Your Child's Learning Mojo membership to compliment this fantastic toolkit!
- Nicole G.
I have been researching Pods for a while now so that I can make a solid plan for this coming school year – if I had taken this course sooner it definitely would have saved me a lot of time!  Sifting through all of the information available online has been overwhelming and prior to this course I still hadn't found the answers to all of my questions.
I am so glad I took this course!  Not only did I get all of my questions answered but it covered things I didn't even think of, and it has a ton of resources that will be extremely helpful to me as I go through the process of forming a Pod. I now feel much more confident forming a pod and have all of the tools I need to do so.
- Janine H.

As parents, we are faced with impossible decisions when it comes to
our children's education and wellbeing under normal circumstances,
much less in the midst of a pandemic.
The Pandemic Pods 'in a box' course gave us all the essential information to make the best decision for our family while keeping in mind the needs of our broader community.  The reflection points help prioritize and identify family-specific needs so that parents can move forward in creating or joining a pod, or finding a different solution altogether, with confidence that it is the right decision.
The guides to finding families, caregivers/tutors, and even thinking about supplies help cover all the bases, and Jen's additional tips on how children learn best and reassurance that it can all be done are the icing on the cake!
- Laura C.

The Pandemic Pods 'in a box' course is such a great tool for anyone trying to navigate homeschooling our children safely and mindfully in these strange and uncertain times.
The meat of the content is in a series of probing questions that help you understand what you and your family need and what your pandemic pod might look like. I especially appreciate that social justice concerns are brought up freely and examined carefully throughout the course.
- Carly M.

I found the information in the Pandemic Pods 'in a box' course to be thorough and detailed; it covered every aspect of homeschooling/pod schooling, from the learning environment to social justice issues.
I loved that I could print out the checklists and use them to make sure I'm covering all of the aspects of setting up a pod. We are in the process of hiring a district substitute teacher to work with a group of 6 kids, and we're using the guide to ensure we are all on the same page.
- Theresa G.

In this time of great uncertainty, it's helpful to have such a solid guide to creating pandemic pods, something so new to our reality.
One of the things the course offers is excellent guidance on which questions to ask (of yourself & of others), which felt like a great weight off my shoulders. The section on how to best create a pod with a social justice lens was also very thorough and thought provoking.
- Ali D.

When you join, you'll get immediate access to:
*If your family has experienced significant negative financial impacts due to COVID-19, please email support@yourparentingmojo.com to ask about special pricing