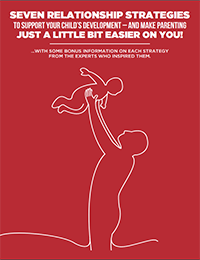 Seven relationship-based strategies to help kids thrive
Here are my seven relationship-based strategies for supporting your children's development that may also have the happy side effect of making life easier for you.
Get the seven strategies, absolutely free, along with updates on future episodes of Your Parenting Mojo.
Just type in your email address below.