Schools are making plans to reopen, but so much is still up in the air.
From sneeze guards to chalk circles on the playground; from part-time schedules to distance learning.
How is this going to work for your child?
Questions that might be going through your mind: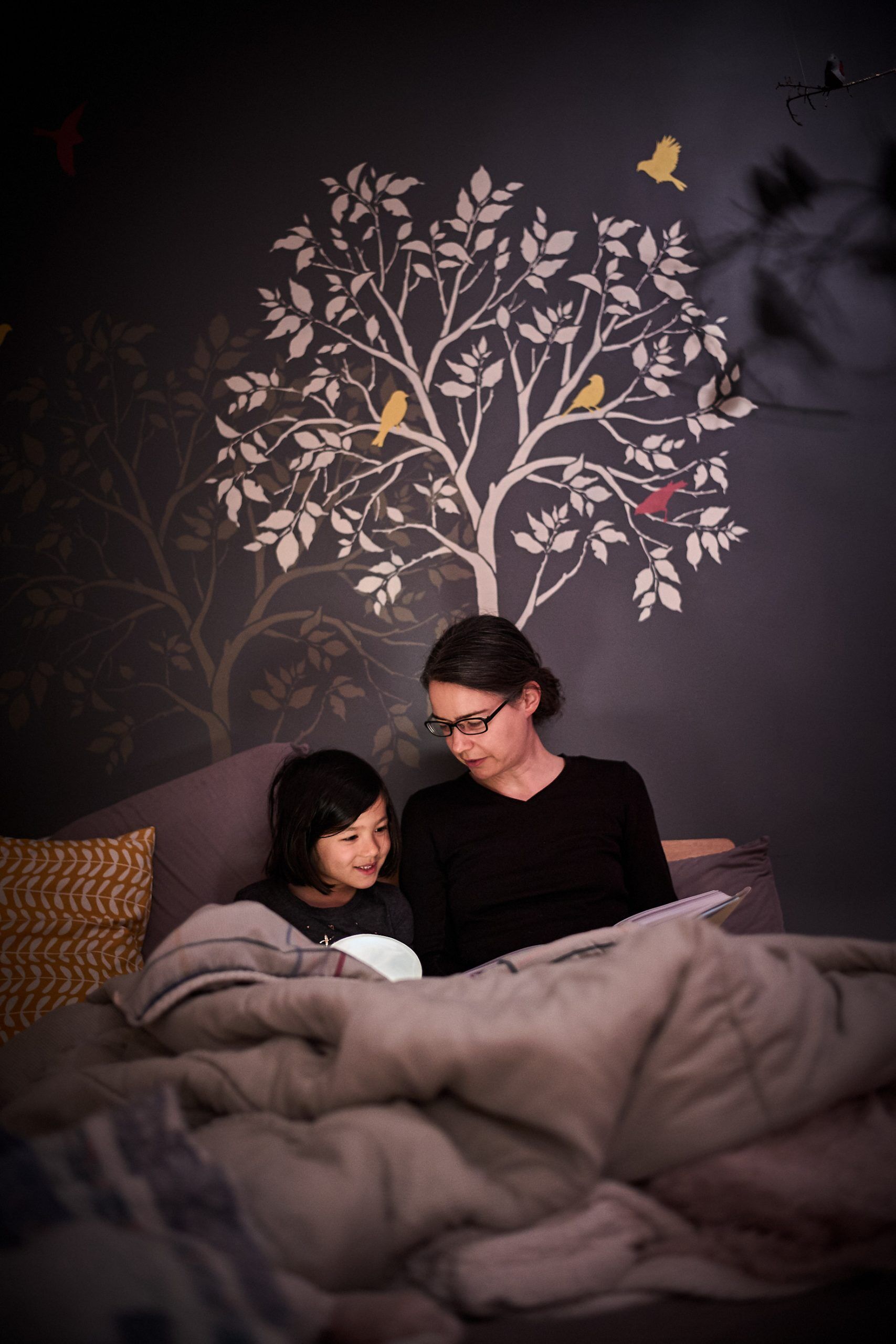 (and that's Carys - and as usual, her Dad is behind the camera...)
I never thought I'd be a parent - but I got here by choice rather than by accident.  Once Carys was born I realized I had no parenting instinct whatsoever, but that I could plug the gap with great research skills.
I was frustrated by the publicly available information on parenting and child development, which lurched from one clickbait headline to the next with no sense of how it all fit together as a body of work.  I went back to school for a Master's in Psychology (focused on Child Development) to put a framework around my learning, and started the Your Parenting Mojo podcast as a way of sharing that learning with others.
Then when I started thinking about school, I decided I needed another Master's - in Education this time.  I wrote my thesis on what motivates children to learn, and the processes that happen in their brains when they are learning.
By now I've conducted 110+ podcast episodes, 50+ expert interviews, and read 3,000+ peer reviewed journal articles.  I'm convinced that homeschooling is the right path forward for our family.
I had the benefit of time to make this decision - time to read; time to discuss; time to think.  I created this course so you can skip all the hard work and quickly understand what's going to work for your family.
Whether you're thinking of homeschooling for a few months until schools fully reopen, or you're considering it for the long haul, let me help.
By the end of the course you will:
Being a parent and teacher is hard right now.
I'm blown away by the fact that homeschooling was just a tiny, barely formed idea in my head a week ago, and now my husband and I are ready to dive in and have a transformative year!
Sabrin M.
Anyone who has ever considered homeschooling should enroll in this course. I worked in public schools for over 10 years and now that I'm a parent, I don't want my spirited and creative children to go through a system that might not support their interests and curiosity.
I'm constantly conflicted on how to educate my kids and this course addresses my questions, fears and doubts about homeschooling even without a curriculum. It's like Jen has read my mind!
Nicole G.
The Confident Homeschooler gave me a sense of relief that my feelings of ambivalence regarding homeschooling are normal, concrete ways to promote intrinsic motivation in my children, and confidence that my children will learn what they need to while following their own interests.
Jen has a great way of presenting scientific information in a way that in easy to absorb. I found this course both reassuring and motivating: I will follow my kids and see where they take me!
Kate V.
Jen lays out the information in such a clear format. You can go through in order or hop around between topics.  It is robust enough to feel very satisfying to dig in and explore the topic from many angles but concise enough to be doable even for busy working parents. 
And it's packed with Aha! moments as Jen gently guides me to see a problem from a new angle.
Erin C.
Something that throws me off about homeschooling is the thought of balancing teaching, parenting, taking care of the home and working. In one video Jen shows how in the act of doing laundry, we can actually teach, parent, and do household chores all at the same time!
This course has definitely taken off the pressure off how much I think I need to achieve in order to successfully homeschool. I now know I have everything I need to confidently support my children in their learning journey.
Denise S.
Jen thoughtfully distills the essence of what you need to know to start your homeschooling journey. This course covers everything from getting into the right mindset for home education, to better understanding how (or whether!) to use a curriculum and what to do without one, to the importance of social-emotional learning.
Her expert interviews and real-life-homeschooling accounts help round out the course for an incredible breadth of perspectives to help you on your way!
Laura C.
Jen offers evidence-based advice that shifted the learning paradigm for me. My bias comes from my traditional education path to become a physician. When we found ourselves to be suddenly homeschooling the kids and navigating the online platform the school offered, there was a lot of tension in our home.
With great relief, I can now deeply enjoy this time with my kids and approach education in a more mindful way. I am now even excited to go on this homeschooling journey with the kids and raise lifelong learners! This amazing course aligns with our values and will help us develop a deep love of learning in our kids."
Sonia N.
After three years of homeschooling, which required hundreds of hours of Internet reading to start and ending up down countless rabbit holes, the journey remains one of questioning our daily practices and choices as parent-teachers.
Jen is just always so thorough in her approach. She has managed to answer all of the basic questions and concerns plaguing the new homeschooler, the hesitant homeschooler, and even the seasoned homeschooler - taking us on a path to becoming "confident homeschoolers."
Sidra A.
I loved The Confident Homeschooler course. Even though I am not new to homeschooling, I oftentimes still succumb to doubts and the "shoulda, woulda, coulda's."
The course without a doubt has helped me replant myself into what I know to be the right path for my family. I only wish it had been around sooner. I highly recommend this course to anyone who is contemplating homeschooling - it will transform the way you think about learning.
Rachel D.
The Confident Homeschooler
When you join, you'll get immediate access to:
You could watch the core content in an evening or two, and dig deeper into the expert interviews and homeschooler conversations on  the topics where you need more support...
*If your family has experienced significant negative financial impacts due to COVID-19, please email support@yourparentingmojo.com to ask about special pricing