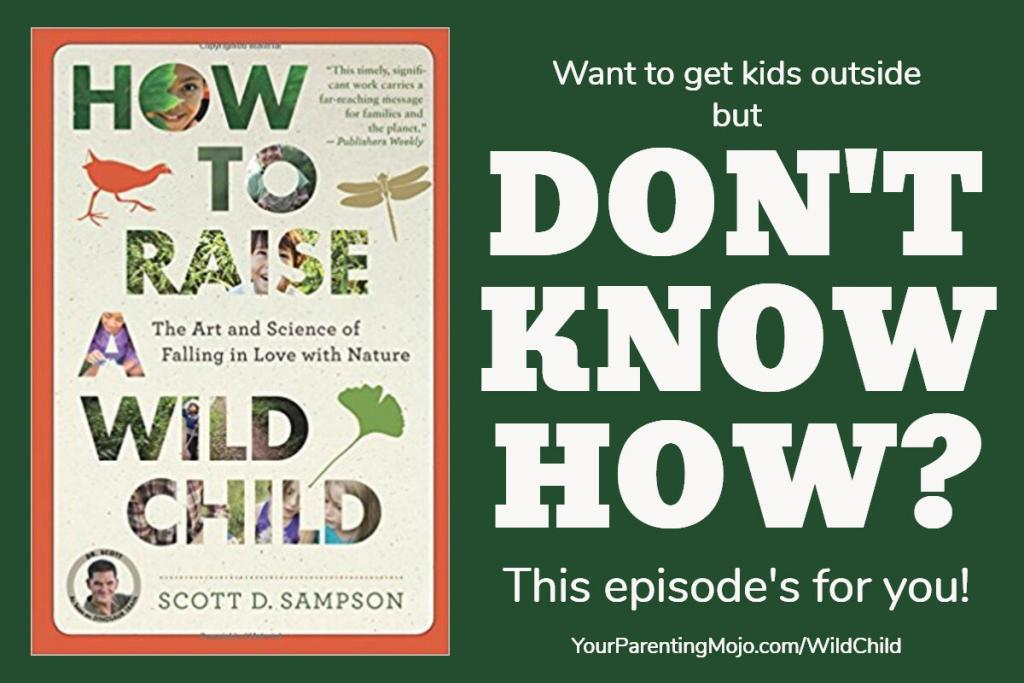 Podcast: Play in new window | Download
So you listened to episode 58 and you're convinced of the benefits of outdoor play. But you're a grown-up. You don't play outdoors. And you don't know anything about nature.  How can you possibly get started in helping your child to play outdoors more?
There are a number of books out there on getting outside with children – some arguably more well-known than this one, but I have to say that Dr. Scott Sampson's book How to Raise a Wild Child is the BEST book I've seen on this topic because it balances just the right amount of information on why it's important to get outside, with just enough pointers on how to do it, without overwhelming you with hundreds of options to choose between.  And it turns out that you don't need to know a thing at all about The Environment to have a successful outing with children!
If you've been wishing you could get outdoors more but just don't know where to start, then this episode – and book! – are for you.
Leave a comment