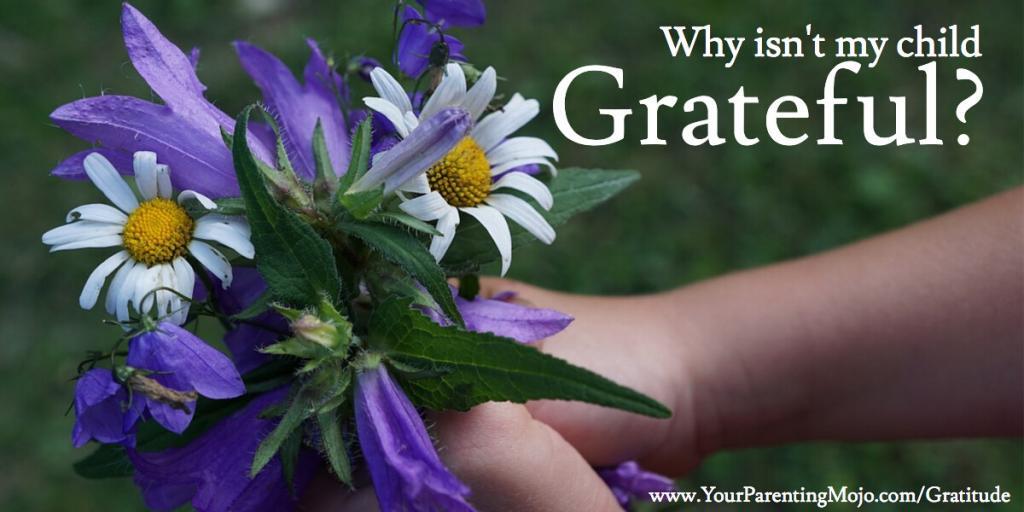 Podcast: Play in new window | Download
"I spent the whole morning painting and doing origami and felting projects with my daughter – and not only did she not say "thank you," but she refused to help clean up!" (I actually said this myself this morning:-))
"We took our son to Disneyland and went on every ride he wanted to go on except one, which was closed, and he spent the rest of the trip whining about how the whole trip was ruined because he didn't get to go on that one ride." (I hope I never have to say this one…I'm not sure I could make it through Disneyland in one piece.)
You might recall that we did an episode a while back on manners, and what the research says about teaching manners, and how what the research says about teaching manners comes from the assumption that manners MUST be explicitly taught – that your child will NOT learn to say "thank you" unless you tell your child "say thank you" every time someone gives them a gift.
We also talked about how parent educator Robin Einzig uses the concept of "modeling graciousness" and that if you treat other people graciously, when your child is ready, she will be gracious as well.  The problem here, of course, is that most people expect your child to display some kind of manners before they are developmentally ready to really understand the concept behind it.
But what really underlies manners?  Well, ideas like gratitude.  Because when we train children to say "thank you" before they are ready to do it themselves they might learn to recite the words at the appropriate time, but they aren't really experiencing gratitude.
Dr. Jonathan Tudge of the University of North Carolina at Greensboro tells us much more about this, and how we can scaffold our child's ability to experience gratitude, if we decide we might want to do that.
Dr. Tudge's book, Developing Gratitude in Children and Adolescents (co-edited with Dr. Lia B. L. Freitas) contains lots more academic research on this topic if you're interested.
2 Comments