022: How to Talk so Little Kids Will Listen: Author Interview!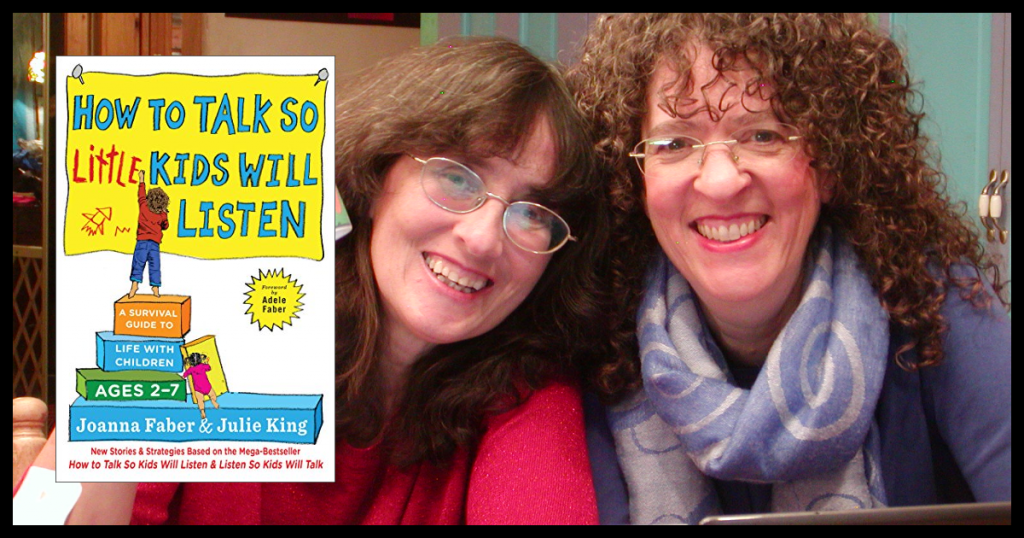 Have you read the now-classic book How to Talk so Kids will Listen and Listen so Kids will Talk?  Ever wished there was a version that would help you with younger children who perhaps aren't quite ready for a detailed problem-solving session?
Well now there is!  Adele Faber is a co-author of the original book; Adele's daughter Joanna and Joanna's childhood friend
Julie
King
have teamed up to write the new version, packed with examples of how real parents have used the information they've now been teaching for over 30 years.
Join me for a chat with
Julie
King
as we work to understand the power of acknowledging children's feelings and some practical tools to help engage your younger children to cooperate with you.
Note: I'm releasing this episode a little early in case my local San Francisco Bay Area listeners are interested in meeting Julie King at a
book talk and singing
at Montclair Presbyterian Church, 5701 Montclair Dr, Oakland, on Sunday January 22nd at noon.  Perhaps I'll see you there?
Reference
Faber, J. & King, J. (2017). How to talk so little kids will listen. New York: Scribner.  Purchase at your local bookstore or on Amazon.