015: How to support your introverted child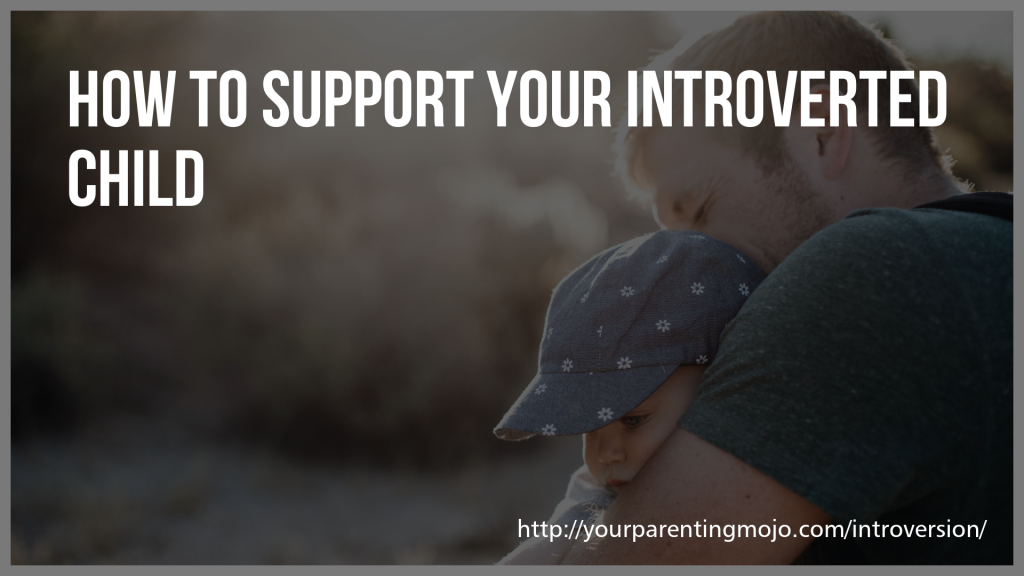 Do you think your child may be introverted?  Or are you not sure how to tell?  Around one in three people are introverted so if you have two or three children, chances are one of them is introverted.  While Western – and particularly American – society tends to favor extroverts, being an introvert isn't something we can – or should – cure.  It's a personality trait, not a flaw.
Join me as we walk through a topic near and dear to my heart, and learn the difference between introversion and shyness, and how to support your introverted child – no matter whether you yourself are introverted or extroverted.
References
Aron, E.N. (1996). Are you highly sensitive? Retrieved from: http://hsperson.com/test/highly-sensitive-test/
Belsky, J., Jonassaint, C., Pluess, M., Stanton, M., Brummett, B., & Williams, R. (2009). Vulnerability genes or plasticity genes? Molecular Psychiatry 14, 746-754. DOI: 10.1038/mp.2009.44
Cain, S. (2013). Quiet: The power of introverts in a world that can't stop talking. New York: Broadway.
Dobbs, D. (2009). The science of success. The Atlantic. Retrieved from: http://www.theatlantic.com/magazine/archive/2009/12/the-science-of-success/307761/
Kagan, J., & Snidman, N. (2004). The long shadow of temperament. Cambridge, MA: Harvard University Press
Keogh, B.K. (1986). Temperament and schooling: Meaning of "Goodness of Fit"? In J.V. Lerner and R.M. Lerner (Eds). Temperament and social interaction in infancy and children. San Francisco, Jossey-Bass.
Laney, M.O. (2002).  The introvert advantage: How to thrive in an extrovert world. New York: Workman.
Markway, B.G., & Markway, G.P. (2005). Nurturing the shy child: Practical help for raising confident ans socially skilled kids and teens. New York: St. Martin's.
McCrae, R.R., & Terracciano, A. (2006). National character and personality. Current Directions in Psychological Science 15(4), 156-161.
Pluess, M., & Belsky, J. (2009). Differential susceptibility to rearing experience: The case of childcare. Journal of Child Psychology and Psychiatry 50(4), 396-404. DOI: 10.1111/j.1469-7610.2008.01992.x
Pluess, M., & Belsky, J. (2010). Differential susceptibility to parenting and quality child care. Developmental Psychology 46(2), 379-390. DOI: 10.1037/a0015203
Similarminds.com (a version of Eysenck's Personality Inventory). Retrieved from: http://similarminds.com/eysenck.html
Swallow, W.K. (2000). The shy child: Helping children triumph over shyness. New York: Warner.
Swann, W.B. & Rentfrow, P.J. (2001). Blirtatiousness: Cognitive, behavioral, and physiological consequences of rapid responding. Journal of Personality and Social Psychology 81(6), 1160-1175. DOI: 10.1037//0022-35I4.81.6.1160
Thomas, A., & Chess, S. (1977). Temperament and development. New York: Brunner/Mazel.
Subscribe to receive updates on new blog posts and podcast episodes!