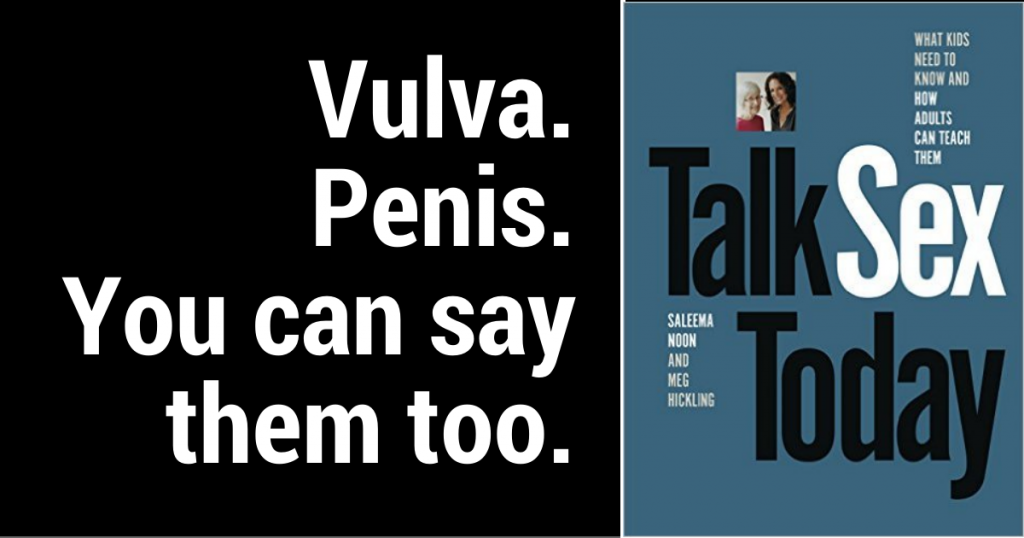 I was scrolling down my Facebook feed recently when I saw a post in a parenting group saying "My two year-old daughter seems to have a "special relationship" with her rocking horse.  Is she masturbating?"  And I thought to myself "Whoa, two year-olds masturbate?  I gotta do an episode on this!"  So I looked around to see who is writing about this and I found Saleema Noon, who has a Master degree in sexual health education, and who co-wrote the recent book Talk Sex Today (Affiliate link), which is chock-full of information on how to talk with children of all ages about sex.
There are lots of resources available on Saleema's website to help with these kinds of conversations, including a 'what kids need to know and when' list, a selection of books (for you and for your child), and other helpful tips and links.
References

Note: Books that Saleema recommends during the podcast are linked directly to Amazon via affiliate links.
Albert, B (2004). With one voice 2004: America's adults and teens sound off about teen pregnancy. The National Campaign to Prevent Teen Pregnancy. Retrieved from: https://thenationalcampaign.org/sites/default/files/resource-primary-download/wov_2004.pdf
Brown, L.K., & Brown, M. (2000). What's the big secret? Talking about sex with girls and boys. New York: Little, Brown.
CBS Miami (2014, May 6). Broward school board approves sex ed overhaul. Retrieved from: http://miami.cbslocal.com/2014/05/06/broward-school-board-to-vote-on-new-sex-ed-policy/
Chicago Department of Public Health (2013, June). Sexual education policy in Illinois and Chicago. Retrieved from: https://www.cityofchicago.org/content/dam/city/depts/cdph/CDPH/HCPolicyBriefJune2013.pdf
Guttmacher Institute (2016, November 1). Sex and HIV Education: State laws and policies. Retrieved from: https://www.guttmacher.org/state-policy/explore/sex-and-hiv-education
Mayle, P. & Robins, A. (2000). Where did I come from? New York, NY: Lyle Stuart.
Noon, S. & Hickling, M. (2016). Talk Sex Today: What kids need to know and how adults can teach them. Kelowna, BC: Wood Lake Publishing
Scarry, R. (2008). This is me. New York, NY: Sterling.
Schalet, A.T. (2011). Beyond abstinence and risk: A new paradigm for adolescent sexual health. Women's Health Issues 21(3), S5-S7. Full article available at: http://www.whijournal.com/article/S1049-3867%2811%2900008-9/fulltext
Silverberg, C, & Smyth, F. (2013). What makes a baby. New York, NY: Triangle Square.
UNESCO 2009: International technical guidance on sexuality Education: An evidence-informed approach for schools, teachers, and health educators. Retrieved from: http://unesdoc.unesco.org/images/0018/001832/183281e.pdf
Utah Administrative Code (2016, November 1). Rule R277-474. School instruction and human sexuality. Retrieved from: http://www.rules.utah.gov/publicat/code/r277/r277-474.htm#T3