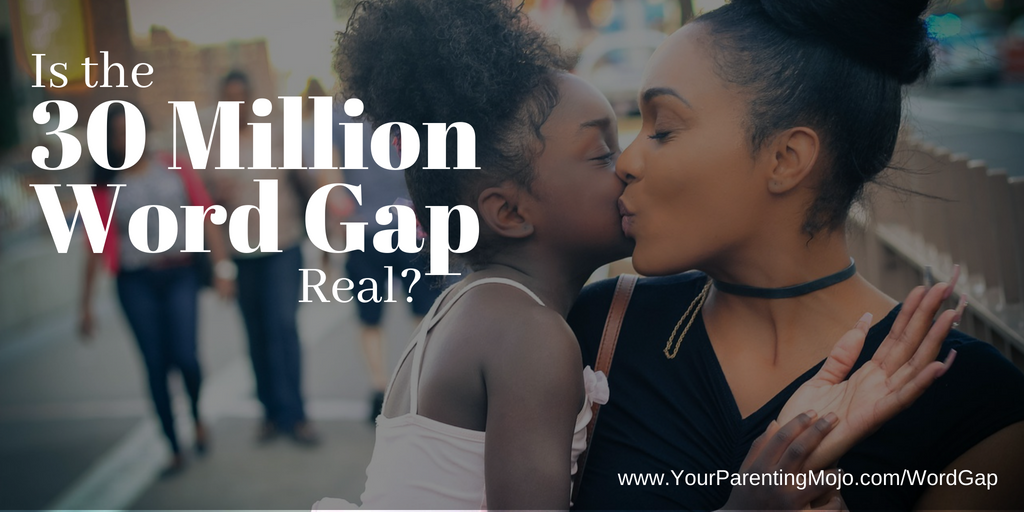 Podcast: Play in new window | Download
You all know that on the show we pretty much steer clear of the clickbait articles that try to convince you that something is wrong with your child, in favor of getting a balanced view of the overall body of literature on a topic.
But every once in a while a study comes along and I think "we really MUST learn more about that, even though it muddies the water a bit and leads us more toward confusion than a clear picture."
This is one of those studies.  We'll learn about the original Hart & Risley study that identified the "30 Million Word Gap" that so much policy has been based on since then, and what are the holes in that research (e.g. did you know that SIX African American families on welfare in that study are used as proxies for all poor families in the U.S., only 25% of whom are African American?).
Then, Dr. Doug Sperry will tell us about his research, which leads him to believe that overheard language can also make a meaningful contribution to children's vocabulary development.
I do want to be 100% clear on one point: Dr. Sperry says very clearly that he believes parents speaking with children is important for their development; just that overheard language can contribute as well.
And this is not Dr. Sperry out on his own criticizing research that everyone else agrees with: if you're interested, there are a host of other issues listed here.
The overarching problem, of course, is that our school system is so inflexible that linguistic skills – even really incredible ones of the type we discussed in our recent episode on storytelling – have no place in the classroom if they don't mesh with the way that White, middle-class families (and, by extension, teachers and students) communicate.
But that will have to be an episode for another day.