Do you find yourself in constant struggles with your child?
Does your child's behavior leave you frustrated, and sometimes even ANGRY?
Do many of your days end (or begin!) in a battle worthy of Game of Thrones?
Missed the workshop? Sign up for the FREE webinar that will cover the key points from the workshop:
More often than you would like, your child:
When this happens, you feel:
After you've calmed down, you feel:
This is called "Feeling Triggered," and while it might seem like your child's behavior is the thing that needs to change, you can actually shift their behavior by changing your reaction.
When you join my FREE nine-day Tame Your Triggers workshop, you'll learn:
By the end of the online workshop, you will:
How do I participate in the free online workshop?
You can still sign up for the free webinar on July 25th that summarizes the workshop!
One each day for nine days, each containing a short quiz, exercise, or journaling prompt
Most can be done in 10-20 minutes per day; if you are feeling triggered often then spending closer to 30 minutes could yield great benefits
I'll be live in the Your Parenting Mojo Facebook group about every other day to help you dig deeper and to answer your questions (you can watch these anytime you like if you miss them live)
You feel triggered less often;

You feel more in control of your reaction when you are occasionally still triggered;

You and your children are more connected and better able to work together to solve problems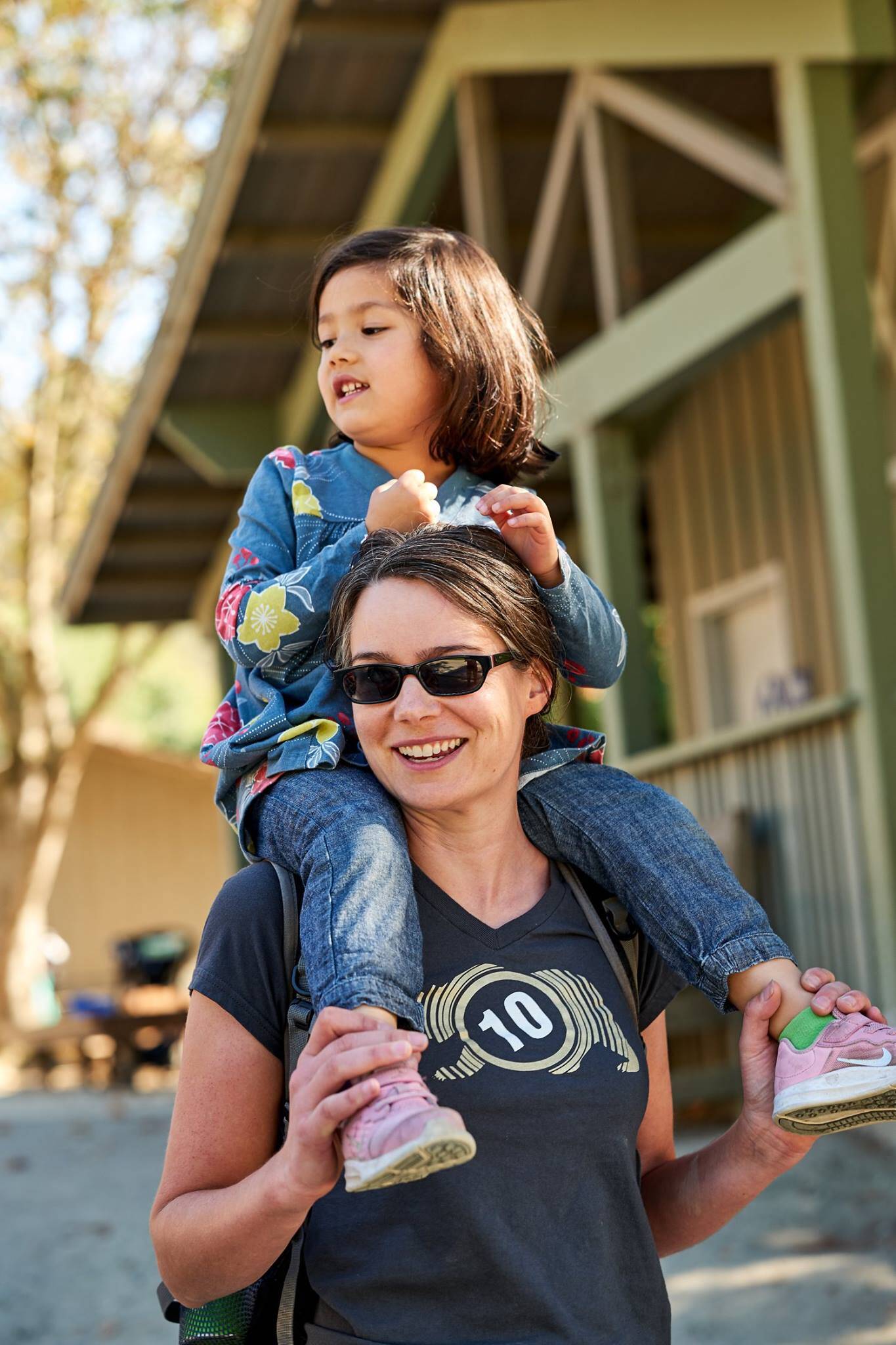 Hi! I'm Jen (and that's Carys)
I never saw myself as a mother.  I don't really 'do' nurturing – at least not of things that have a lot of needs and can't be reasoned with.  In hindsight, I spent rather too much time on my birth plan, and not nearly enough time thinking about what the time after the birth might be like.
When Carys was about four months old I was actually starting to think about discipline (a bit early, I know…).  I didn't know how I was going to be a parent whose kid didn't walk all over them without being a parent who always said "no."
A couple of weeks after that, some friends were visiting with their toddler son.  We were in the living room and he went running down our hallway to our bedroom.  His Mom called after him: "Jack, please don't go in there – it's private.  You can go in the nursery or come back to the living room."
Jack stopped on the threshold of our bedroom, peeked in, and then ran back to the living room.
"How did you do that?" I said.
The answer launched my journey as a parent: toward a Master's in Psychology (focused on Child Development), followed by another in Education, all underpinned by principles of respectful parenting.
Then I launched a podcast to share what I learned with others (I'll send you updates after you're done with the workshop).
I'll be right beside you every day with information, support, and resources, starting on Monday July 8th.
Have questions about the challenge?  Just drop me an email at jen@yourparentingmojo.com.  There's a real person on the other end (me!) and I'll gladly do what I can to help.