166: Learning to trust your child – and yourself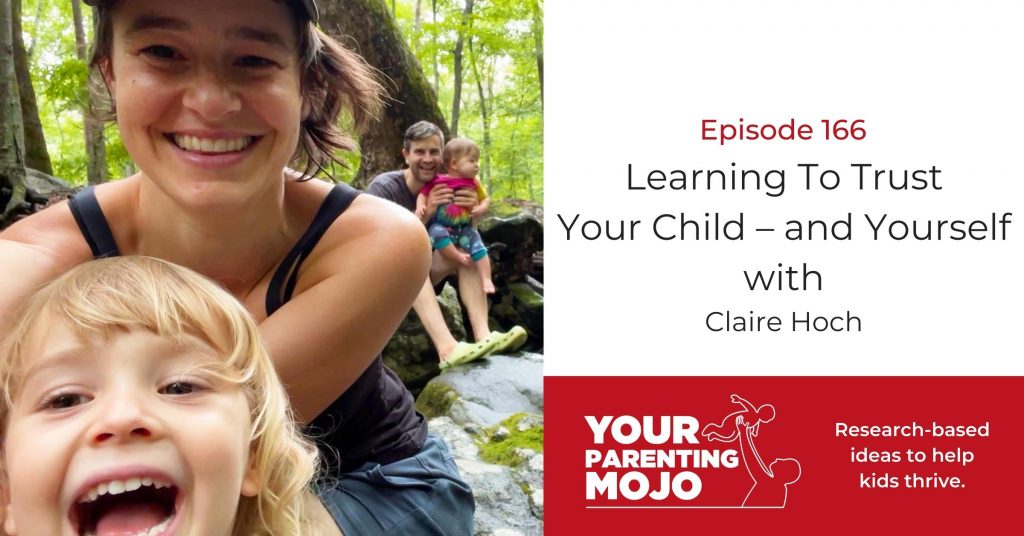 Claire had used respectful parenting methods since her children were babies, so child-led learning seemed like a natural fit for her.  She protected her toddler's free play time and involved her in household chores and nature walks.
Claire attended school as a child (just like I did!); she even enjoyed elementary school. By high school she didn't see the relevance between what she was being taught and the things she was interested in – by that time her biggest lessons came from extracurricular art classes with mostly retired classmates at an art school, and from a theater production which she and other students put on entirely by themselves – getting advice from teachers, but messing up and fixing their mistakes by themselves.
It was the art classes and theater experiences that shaped the kind of learning that Claire wanted for her child, so she got herself pretty worked up over the idea of her oldest daughter attending public school.  It was actually joining my Learning Membership that helped her see that if she did need to put her daughter in school someday, they would still be able to find ways to support her at home.  Whichever way that turned out, she and her daughter would be OK.
And in the meantime, her daughter had transitioned from the simpler questions of two to the more complex, involved questions of three.  Her new sibling was born, and her writing explorations proceeded in parallel with figuring out her place in the newly expanded family: suddenly she's highly motivated to write a sign saying:

NO BABIES ALLOWED.
Not only has Claire seen her child's learning develop, but she's also seeing her own growth as a person and as a parent.  Having arrived at the decision to homeschool from a place of fear and defensiveness, which she would have to justify to her extended family who are teachers, she now feels confident that homeschooling is the right fit for her family right now – even though that may change in the future.
And – more importantly – she has reimagined her role in the homeschooling relationship.  She now knows she doesn't need to high-tail it for the library the moment her daughter expresses an interest in a new subject – she can sit back and observe and see what her daughter is really learning…and then go to the library if that's the most appropriate thing to do.  Claire is becoming her daughter's guide on the side who takes cues from her learner, rather than the sage on the stage who takes advantage of every Teachable Moment to impart a lesson.
Now Claire feels much more relaxed about her daughter's learning, because she trusts her daughter – and she trusts herself.  Claire had spent a lot of her own early years feeling uncomfortable, and searching for belonging.  She figured that if she just pushed herself harder, and beat herself up when things went wrong, that eventually she would be good enough.  
That she would finally stop feeling ashamed of herself, and fit in.
Now she sees that you can't teach a child to be compassionate.  The way our children learn compassion is by seeing us being compassionate with them – and with ourselves.  
So Claire is reparenting herself at the same time as she's supporting her child's learning.
Claire is in the Supporting Your Child's Learning Membership, which doesn't offer a curriculum.
It doesn't tell you what activities to do when, or give a checklist of learning goals for you to fill out.
Instead, it helps you to:
See learning where it's already happening

Provide just the right amount and type of support to help your child direct their own learning (and ALL children are capable of doing this; even the ones with diagnoses, and even the ones who can't focus at school)

Bolster skills like critical thinking, full-bodied learning, and metacognition, that they can use to learn ANY new idea or skill they like.
If you need this help so you can support your own child's learning, I'd love to meet you in the Learning Membership.  Enrollment is open NOW until Thursday September 22nd, and we'll get started as a group on October 1.  Just click the banner below to learn more: