SYPM 015: How to support each unique child's learning journey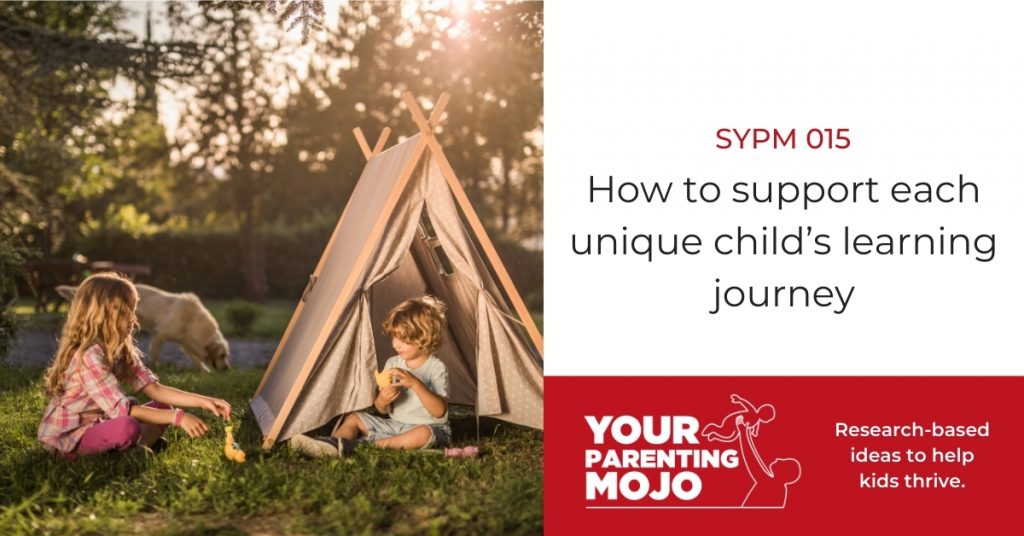 I hear from a lot of parents who are worried about their children's learning.  They tell me things like:
"I want to encourage my child's learning and creativity and confidence as a learner without solely focusing on literacy and numeracy."
"We've been in lockdown here in Melbourne for a very long time, with my older kids learning remotely, and I feel that a lot of the tasks they are given by their school are a bit … uninspiring. It's so cool when there is something that really engages them and I'm trying to find more things like that."
"I am wary about the school system squashing the natural instinct to learn, as I feel it did with me. But I'm hoping we can provide the attitude and environment at home to mitigate this."
"What we have read about traditional schooling is a bit disheartening but something we have to embrace for now. So it is important that with the time we have outside of school we do the best we can to encourage his spark for exploration and learning."
"My children are already in school. Even though they (and I) are happy with their school and learning so far, I would love to learn how I can support them better and help them being more motivated and stay curious. The challenges of distant-learning that we experienced during the lockdowns have highlighted that I find it difficult to be a good teacher for them and I would like to change that."
If you could have said (or have already said!) one or more of these things yourself, then I want to introduce you to Madeline.
She describes all three of her children as 'spirited' (you can kind of see it in their eyes, right?!)
When I first met her, she wanted to know that she was doing everything she could to support their intrinsic love of learning in the preschool years – and she wasn't sure whether or not they would go to school.  
In this episode we discuss some of the Learning Explorations she's done with them, how she became confident that she really was meeting each child's learning needs, and what decision she ultimately made about school!
I also wanted to let you know that the Supporting Your Child's Learning membership is now open for enrollment.  We have sliding scale pricing available, and a TWO WEEK FREE TRIAL so you can experience all the amazingness of the membership before you pay a penny.