153: Belonging: Remembering Ourselves Home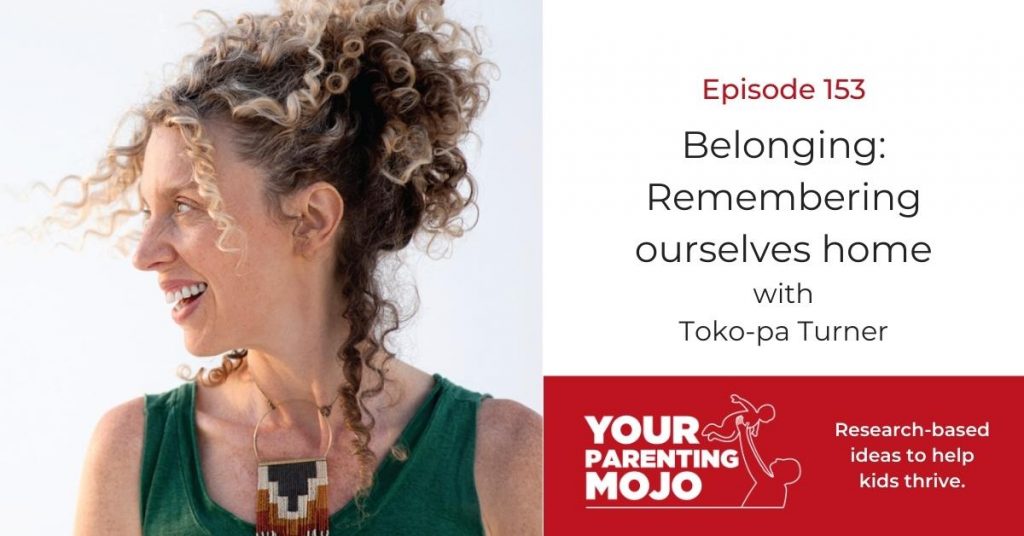 In her book Belonging: Remembering Ourselves Home, Toko-pa Turner talks about the disconnection we feel from others, as well as from our own selves, because of the experiences we've had in our childhood.  While Toko-pa's childhood was traumatic by any definition, even those of us who didn't experience severe trauma were told – either verbally or non-verbally: 
You're not enough.  
You're not good enough.   
Or even: You're too much.
And we shut off that part of us, whatever it was.  Our sense of joy, our creativity, our need for autonomy.  We set aside those needs so we could be accepted by our family, whose love we craved more than anything in the world.
But that doesn't mean we need to always live our lives in this way.  We can accept the pain and suffering we've experienced, and incorporate that into new, more whole ways of being in the world.  
A big part of this is finding a new relationship with our needs – seeing them, understanding them, being willing to articulate them.  Being willing to ask for help in meeting our needs – from our children, our partners, and our communities.  
Toko-pa points out that our culture teaches us that the giver is in the position of strength; they are rich and secure and don't need anyone's help.  The receiver is the weak, poor, needy one (the whole thing smacks of femininity, doesn't it?).  So to be in the position of strength we give and give and give until we don't have anything left.
But we have needs too, and we deserve to have these met, and to invite others to help us meet them – and this episode helps us to get started.
I want to remind you of a couple of upcoming opportunities if you see that your own needs are not being met right now.
Parenting Membership reopens in May!
Firstly, the Parenting Membership will reopen to new members for the first time in a year in May!  
Yes, we have the content you need to make parenting easier by understanding what's really going on with your child when they're doing things that drive you up the wall.  And of course we have research-based information on all the tricky subjects like Raising Healthy Eaters, Navigating Screen Time, and Coping with Anxiety (in both children and parents!).  
But it's possible you'll go far beyond this as well, and experience a profound shift in your own mindset and satisfaction with your own life: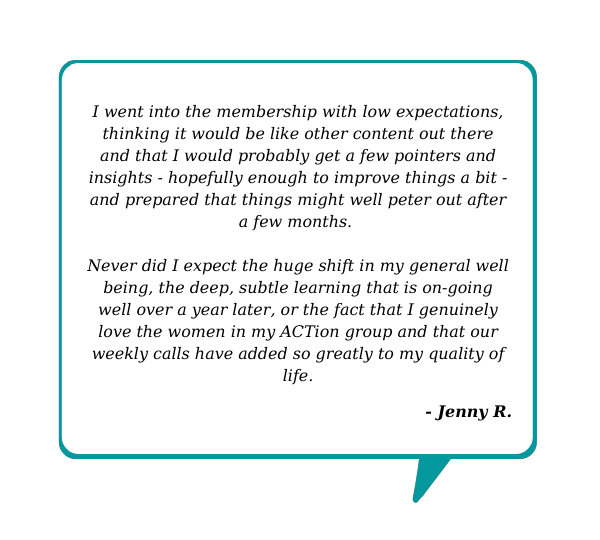 Look out for more info on the Parenting Membership coming soon…
FREE Setting Loving (& Effective!) Limits workshop now available
In the meantime, if you'd like to get a taste of what it's like to be a member and not pay a single penny for it, I invite you to join my Setting Loving (& Effective!) Limits workshop.
I will teach you how to set limits that your child will respect.  But the 'secret' of the workshop is that we actually go far beyond that, as we start to understand our own needs as well as our child's needs, and meet both of these – so you can set WAY fewer limits than you ever thought possible.
For the first time you have two options to take the workshop: in the Guided Path we'll send you content each day on May 9-13 (with a couple of days of pre-work the week before).  And in the Flex Path option you can progress through the (short!) modules as fast as you like, starting Monday April 25th – perfect for those who are highly motivated and need the information FAST!
Click the image below to join the Setting Loving (& Effective!) Limits workshop: