126: Problem Solving with Dr. Ross Greene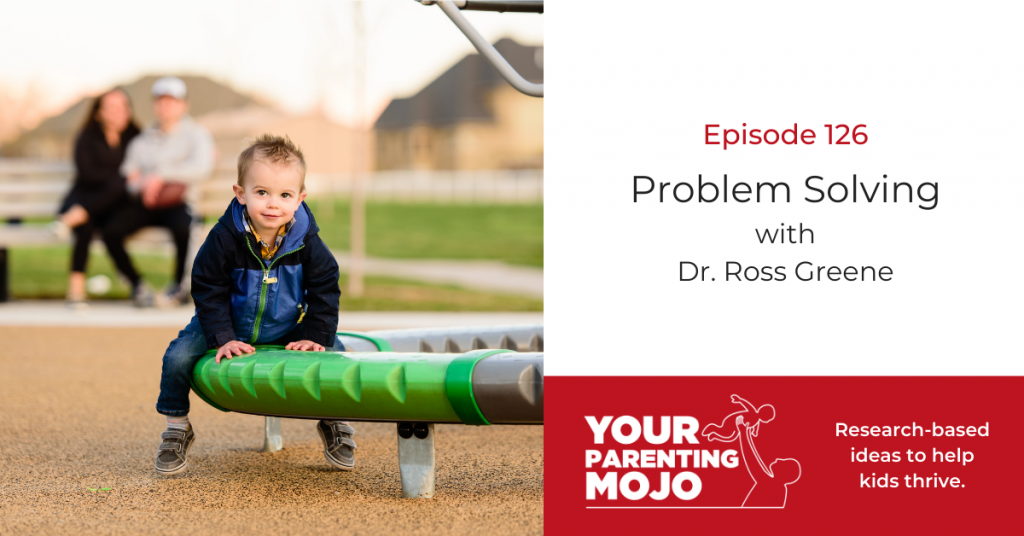 Let's talk problem solving!  Many of us have tried it, but it's so common to get stuck…and to think that the method doesn't work, and then return in exasperation to the methods we'd been using all along.  These often involve coercion, or forcing the child to do something they don't want to do – but what's the alternative?
In this episode we talk with Dr. Ross Greene, who developed the Collaborative & Proactive Solutions (formerly Collaborative Problem Solving) approach in his books 
The Explosive Child
 and 
Raising Human Beings
.  I really enjoyed digging into the research for this episode (why 
do
 all the papers describing CPS compare its effectiveness to behaviorist-based approaches?) but I ended up really taking one for the team: we didn't have time for all of my questions on the research because I wanted to make sure to address the challenges with problem solving that parents in the free 
Your Parenting Mojo Facebook group
 described when I asked them about this topic.
These challenges included:
How to problem solve with very young children
What to do when the same issue recurs over and over and the solutions we decide on together don't seem to help
How to navigate a child not wanting to leave the park when it's time to go
How to approach a child who doesn't seem to be able to or refuses to communicate their feelings