SYPM 008: Fostering Positive Sibling Relationships with Future Focused Parenting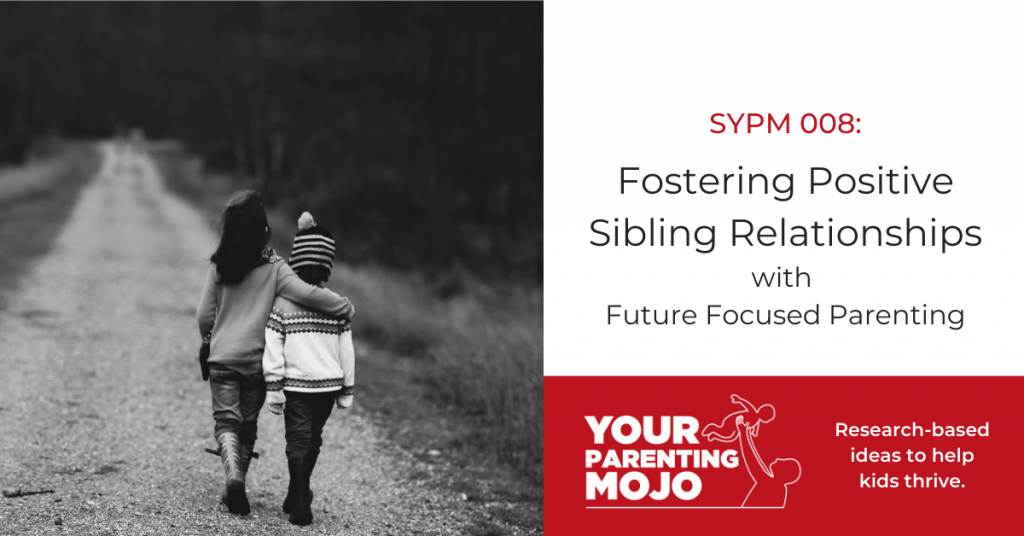 Sibling relationships can be SO HARD!  Sometimes it might seem that we can't leave them alone for even a second before they're at each other's throats, and on top of this we see their struggles and are reminded of the struggles that we had with our own siblings so many years ago.  This can cause us to overreact in the moment, even when we know it's not helping the situation.
I discussed some of the reasons behind sibling squabbles a couple of years ago in a conversation with Dr. Susan McHale of Penn State University.  In today's episode we build on this knowledge by discussing some super practical tools to help parents foster positive sibling relationships.
In this Sharing Your Parenting Mojo episode I talk with Kira Dorrian and Deana Thayer of Future Focused Parenting, who host the Raising Adults podcast. The parents of seven children between them, including a set of twins and five in a blended family, Kira and Deana know their way around sibling squabbles.
We discuss ways to stop being the person who always has to moderate every disagreement and instead equip our children with the skills they need to find solutions to their own problems.