175: I'll be me; can you be you?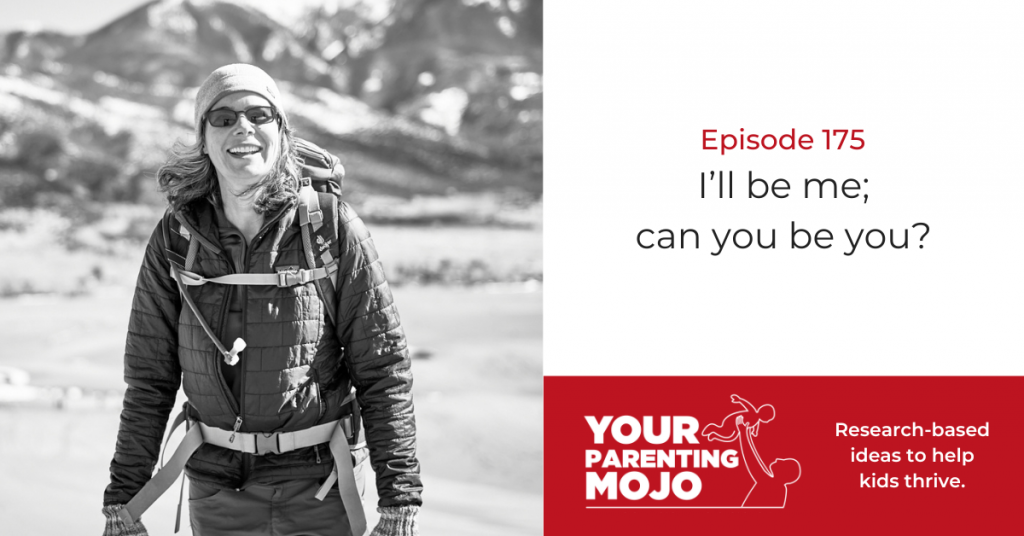 In this most personal episode I've ever created, I'll share with you how my autism self-diagnosis has helped me to understand the experiences I've had in ways that bring a great deal more clarity and insight than I've had up to now.
In addition to hearing from me, you'll hear the actual voicemail the therapist who has been helping me left to explain the results of my autism screeners, as well as conversations with friends about things that are hard in our friendships.
You'll hear from listeners who find things I do on podcast episodes to be hurtful and judgmental and also relatable and approachable, and sometimes it's the same things I do that prompts both the 'positive' and 'negative' reactions.
And you'll hear from a listener in my membership community who has been on a similar journey to understand how her ADHD diagnosis wasn't really about her as much as it was about her reactions to the ways her family interacted with her – they encouraged creativity and expression in her artwork, but never never never ever related to emotional expression.
My goal with this episode is to help you draw together threads in your own life in a way that maybe you haven't been able to do until now so you can understand yourself better, and make requests to help you meet your needs, and maybe change the situations you're in so you can be in them with more ease and authenticity.
And I also hope it helps you to see how your child's struggles are a reflection of their needs, and of whether those needs are being met. Just as you didn't need fixing when you were a child (and neither did I, despite all the people who tried to fix me), your child doesn't need fixing either. Instead, we can use the struggles to better understand our needs and our child's needs, and work toward meeting them both.
To investigate screeners that Dr. A. has available for free on her website, visit https://spectrumservicesnyc.com/resources/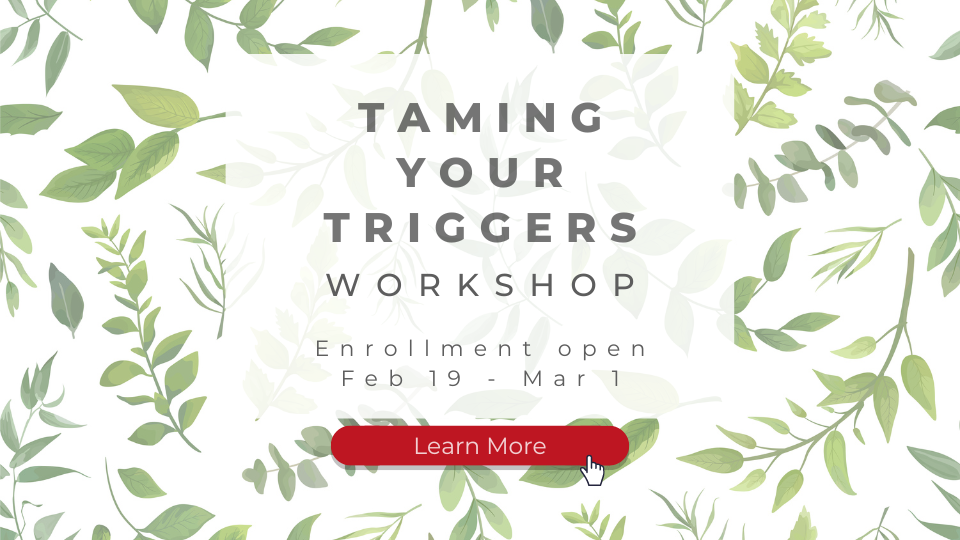 Jump to highlights
(02:52) My book is coming out on August 2023
(03:29) The 'emotional intimacy' between content creators and audiences
(05:50) I looked at my racial privilege through a series of podcast episodes
(06:09) I've also been exploring my recent autism self-diagnosis through the podcast
(06:57) Dr. Andalibian's voicemail telling me about the results of my autism screeners
(10:30) I've always had a hard time fitting in
(11:29) My entire teenage years were marked by a huge withdrawal from everything and everyone
(12:33) School was miserable as well because I was good at learning but couldn't figure out how to make friends
(13:04) Gemma describes what she remembers about me
(15:38) The librarian created the Library Monitor position for me
(16:30) Sarah explains how we met
(20:08) Sarah pointed out that there is much less ambiguity in our relationship than in many of her relationships
(22:50) I was surprised to hear that Sarah found the absence of ambiguity to be a helpful part of our friendship
(24:13) An example of when I've misstepped and didn't know how to fix it
(26:43) A listener and I chat about imposter syndrome back in 2020
(28:50) A listener in my Learning Membership community said she has felt judged by some of the things I've said about schools
(30:26) One of the characteristics of autistic people is that we see things in a very black and white way
(31:35) I have some genetic autistic component that nobody knew about when I was a child
(32:47) In many areas of my life, my self-reliance served me well
(34:30) We are stuck in a comparison mindset
(35:59) I have a new series of Q&A episodes launching this year
(36:18) My parents were traumatized by their own parents' attempts to shape them to succeed in a White supremacist, patriarchal, capitalist culture
(40:11) Don't compare yourself with me but with the person that you might be if you weren't held back by these old habits
(41:07) Parent Claire from my Parenting Membership community shared about reading Dr. Gabor Mate's book on ADHD called Scattered Minds
(46:04) No one wins from negating their true selves
(48:57) I remember one kid in my high school who was ALWAYS in trouble
(50:40) Our children do things that seem like the best strategy they have to meet their needs
Click here to read the full transcript
Jen Lumanlan 00:10
Hello and welcome to the Your Parenting Mojo podcast.  Today's episode is going to be really close to home for me, which is a bit scary, but I'm going to go ahead and do it anyway because I love learning, and I have a feeling I'm going to learn something through the process of developing this episode for you.
Jen Lumanlan 00:27
So, here I'm going to tell you about some experiences I've had in my life related to the podcast, and then looking further back to my childhood and friendships.  You'll also get to hear from quite a few folks I know – the therapist who has been supporting me recently, some of my friends, and also a listener who has been on a similar journey as me, and several listeners who have emailed with me over the years and who have given me permission to share what they wrote with you.  Then I'll tie all of these elements together with my new understanding of how they're connected.  But this episode isn't just about navel-gazing; I'm not just telling you about me for the sake of telling you about me.  My goal with all of this is that maybe you will see how seemingly unrelated events in YOUR life tie together as well and that helps you understand them and maybe shift how you navigate them in future…or maybe not, if that's what you decide is most authentic to you.  Maybe you'll also see your child's struggles differently, and from there you might understand their needs in a way that you don't right now, which might help you to meet their needs.  Once their needs are met, they will probably struggle against you less, because people don't struggle when their needs are met.  And then it's much easier to meet YOUR needs as well.  Alright, let's get into it!
Jen Lumanlan 01:41
As many of you know, I'm running a business here, even though a lot of the time I wish I could leave the entire business aspect behind and just do the parts where I research podcast episodes   d work with parents.  There's an idea in business marketing that pretty much everyone who is running a small online business knows, which is that you introduce someone to your work, and then your job is to get them to know, like, and trust you.   I think that for the most part I don't struggle with developing trusting relationships with listeners, largely because I deliver what I say I'm going to deliver when I say I'm going to deliver it.  The podcast episodes keep showing up on the correct schedule, and I've always done the research I need to create an interview that generates insights that listeners haven't heard from these guests before. 
Jen Lumanlan 02:25
I think I have a much more difficult time with the 'knowing' and 'liking' elements, and that's what I want to dig into today.  I've always known that I personally and my work as well are an acquired taste.  Not everyone wants to sit through 45-60 minutes of me talking or interviewing someone about the scientific research on a pretty narrow issue related to parenting and child development.  I'm also a fairly private person, not because I have anything in particular to hide – if you read my book that's coming out in August 2023, you'll know at a high level pretty much all there is to know about me, so it's not like it's a secret.  You'll learn all about my difficult relationship with my Dad, and how I married a crack addict – for real! – and how patriarchy shows up in my marriage.  So it's not that I'm hiding anything big; I just don't really think anyone else is that interested in how I live my life.  All that stuff about me wasn't in the first draft of the book, but my editor wanted me to add it because – and you can probably see this coming – it helps readers come to know and like me early in the book so it will make them trust me and want to keep reading. 
Jen Lumanlan 03:29
People in in-person relationships also engage in this mutual revealing behavior to show that they know, like, and trust each other and somehow the public revealing behavior is supposed to create some sort of 'emotional intimacy' between content creators and audiences, but I don't really buy it.  I don't see this as real emotional intimacy, which is why I don't really use social media.  I didn't have Instagram until I started my business, and I did have Facebook but I never posted on it.  I still don't post anything personal on any social media channel because I just don't see the point.  That's no judgement on anyone else who does choose to use it, and I do get some enjoyment out of seeing other people's updates, but I don't think anyone is hankering to see mine.
Jen Lumanlan 04:15
I think I actually have talked about myself a fair bit over the years.  Not so much in individual social media posts where I say how I've failed, but in the courses and memberships I offer, as well as in podcast episodes.  Parents in my memberships hear a lot more about difficult conversations I have with my husband and daughter, but only inasmuch as it helps to shed light on THEIR struggles.  Way back in episode 49 I looked at how to raise a girl with a healthy body image, since my Mum had actually died as a result of anorexia, which I mentioned on the show.  Then more recently in episode 150 I covered how to avoid passing on an eating disorder to our child because this topic is so important to me.  I don't have this one fully worked out; at this point I've basically conceded that it is not possible for me to be in the world where I don't care how I look.  And there's a good deal of irony attached to that because I don't dye my hair, and I don't wear makeup.  I bought a tube of tinted moisturizer for my wedding in 2010 and just a few weeks ago, 12 years later, the tube was finally empty, so you can tell how often I use it.  I hate clothes shopping, and when I'm not on camera I spend all of my time in comfortable hiking pants and t-shirts and fleece jackets that have holes in the elbows, and when I'm on camera I only ever wear tops from one designer because they're reasonably priced and they fit me OK and they never seem to be either in or out of fashion.  And yet, I can't get past the idea that it MATTERS how my body looks even though the vast majority of you never see below my rib cage.  But I have done episodes on those things.
Jen Lumanlan 05:50
I looked at my racial privilege through a series of podcast episodes, which felt very exposed at the time because I had no idea what I was doing, and I was pretty sure I was going to get attacked for doing it.  As it turned out I just lost subscribers after I published each of those episodes, because some folks didn't want to hear about White supremacy on a parenting podcast. 
I've also been exploring my recent autism self-diagnosis through the podcast.  If you missed the episode on neurodiversity last year, I took a free online test called the Autism Spectrum Quotient, which is scored on a scale of 0 to 50.  An average person who isn't autistic scores about 16.  A score of 26 or greater indicates the presence of autistic traits, and 92% of autistic females score 32 or higher.  My score was 42.  After I did the episode on parents' neurodivergence with Dr. Andalibian she offered to give me some autism screeners, which are a bit more in-depth than the free online tests.  She left me a voicemail telling me about the results, and she gave me permission to share that with you.  I did have to edit it to remove my actual scores because she said SHE couldn't be the one who shared those publicly, but you'll still get the idea.
Dr. Andalibian Voicemail 06:57
Your review from your husband puts you right at the basically the cusp of mild and most of his, so there's five subcategories, and most of them, were right around that range. Like your awareness was not in the clinically significant range, etc. So overall, there, his indication or his review was that there are challenges and reciprocity and reciprocal social behavior, that would be clinically significant. And that might lead to mild or moderate interference with everyday social interactions, which is basically confirms what you already know. And then your self-report, which is you know, because you're very honest about yourself, your self-report is what I would probably lean more towards. And that puts you right smack middle of the mild to severe, that's the way that they categorize it forced the language is horrible, which I hate. But so, scores in this range basically, again, reinforced what your partner had said, also a reciprocity of social behavior, or reciprocal social behavior, and that are clinically significant that might be causing difficulty in everyday social interactions. And overall, your personal scores on your self-worth. So it says basically, such scores are strongly associated with clinical diagnosis of an autism spectrum disorder. So you are confirmed officially on a screener based on your report that yes, these are, this is the right direction for you to be going in. So the areas that social awareness, so you're pretty aware when you know you basically the way that translates is that you're well aware of what is going on around you and you're not like clueless to that to the dynamic. It's the social motivation, social communication, and restrictive interests and repetitive sort of behavior piece that seems to be the higher part.
Jen Lumanlan 09:06
So before we go on, one thing Dr. A. did want me to make sure to communicate was that this is the result of a SCREENER plus my fairly extensive interactions with her about the podcast episode we recorded together plus her extensive clinical experience in this specific subspecialty.  She wants to make sure you know that a result on a screener is NOT the same thing as a diagnosis; it's more a confirmation that you're looking in the right area, although for my purposes a diagnosis probably wouldn't make a whole lot of difference in my self-understanding or any services that I might look for to help me, and it would be really expensive, so it probably isn't worth pursuing.  This is also why I'm going to call this a "self-diagnosis" rather than a "diagnosis."  But just know that if you do take a screener online somewhere else, the result is not definitive without some clinical interpretation.  Dr. Andalibian is going to put some of the screeners I took, and maybe some others as well, up on her website in a few weeks and she said there will be a mechanism to identify yourself as a Your Parenting Mojo listener and she might be able to do a short consult with you to discuss the results with you.  I'll put a link to her resources on the website page for this episode at yourparentingmojo.com/me
Jen Lumanlan 10:20
So on the autism – the main area where I see this impacting my life is in HOW I communicate with others, which is probably how it impacts you as well. I've always had a hard time fitting in, and up until last year, I just assumed this was a combination of being introverted and not having learned social skills.  I think some of it started even when I was a baby, because my Mum wanted a baby who would need her but she got me instead, and I was fairly self-sufficient as babies go, so she didn't know how to connect with me. 
Jen Lumanlan 10:52
I did have some friends when I was in primary school and I remember what were apparently pretty normal social interactions and visiting each other's houses.  My Mum died at the very end of primary school so in that period at the end of primary and beginning of secondary school when there's a lot of social learning happening, I was going home every night to cook dinner for my family.  I didn't think I was missing out because I didn't enjoy socializing anyway, and we had to eat dinner.  I had a new stepmother within a year and it's not an exaggeration to say that she hated me, and I know this because I remember it and because my Dad has confirmed it more recently.  So my entire teenage years were marked by a huge withdrawal from everything and everyone, and I spent most of my time that I wasn't in school alone in my bedroom wishing people would just stop noticing me.  My Dad and stepmum did send me to therapy a couple of times in those years but the focus was very much on seeing what was wrong with me and fixing me so I would stop being so annoying to them.  As far as I could tell, they didn't make any special effort to change what they were doing.  One of the therapists told me I should try to connect with my stepmum by offering to make her cups of tea, which she used to drink probably 8-10 times a day.  She always accepted the tea, but was never interested in the connection.  Then I tried offering to help make dinner, figuring maybe we could talk while we cooked.  I told myself I would do it every day for a month, and every day she would sweetly say "no thank you" when I asked if she needed help.  Toward the end of the month my stepsister said: "it doesn't matter how many times you offer to make dinner; she's never going to like you."  And I think after that I just gave up.
Jen Lumanlan 12:33
And of course, school was miserable as well because I was good at learning, but couldn't figure out how to make friends.  In my year group there were three girls at the top of the social hierarchy – Gemma, and Claire and Louise, who were twins.  Strangely enough, Gemma and I actually became friends after school ended, so I reached out to ask what she remembered of me during the school years.  To be clear, Gemma was not one of those mean girls who sits at the top of the social heap.  I don't remember a lot of details but she was not one of the kids who deliberately picked on other kids.  Here's what she said she remembers about me:
Gemma 13:04
Hi, I'm Gemma. I've known Jen since we started secondary school. So that's about aged 11. And actually, at the time, I really did think that Jen was quite a withdrawn character that she was quite quiet and shy. She was very studious, which meant she had great relationships with the teachers. But she didn't have a lot of personal friendships. And at the time, I thought that was a personal choice that she was just a little bit quiet. She spent quite a lot of time in the library. She wasn't really into her team sports and things like that. So I put it down to that. As I then saw Jen move into her older years, I realized that actually, that wasn't just a school thing that actually that is something that she did struggle with, was the sort of social awkwardness really.
Jen Lumanlan 13:54
I asked Gemma if she remembered any specific incidents about things I did or interactions we had and she said she didn't, which I think just about says it all, really.  I was a completely unmemorable person.  I was OK in one-on-one situations but in any kind of group, I just fell apart.  I actually didn't attend the same school as Gemma from age 11; I went to another school for a year first and then moved to her school when we moved in with my stepmum.  At the beginning of that year, I vividly remember a drama class where we split into groups and took turns to perform short plays and the teacher told us to critique each other's work.  Nobody else would say anything even remotely negative about anyone else's work, so I raised my hand and made a really mildly critical comment, not realizing that it was Not The Done Thing for the new girl to criticize anything.  The next group performed their play and the teacher asked again for critique, and again nobody else raised their hand.  I tentatively raised mine, and when she called on me, I again mentioned something the group could have done but didn't, based on the teacher's instructions about the plays.  After the third group performed and the teacher asked for critique one kid, Garry, he speaks up and says: "I bet Jenny can think of something."  And in that moment, I knew I was sunk.
Jen Lumanlan 15:14
I stopped eating lunch on school days so I wouldn't have to find someone to eat with, which bloomed into an eating disorder as I realized that when I couldn't control anything else around me, I could control what I ate.  Actually, to the best of my memory, I didn't especially care about being thin; that was just a measure of how successful I was at being in control of SOMETHING. 
Jen Lumanlan 15:38
The librarian created the Library Monitor position for me because I spent all of my lunch times working in the library instead.  At one point later in my teens I was starting to make individual friendships with people in the in-crowd, and one day I screwed up the courage to sit on the benches that Gemma and her friends always sat on around the music studio.  Nothing bad happened, and actually nobody really said anything, but I felt like I was sitting under a thousand-watt spotlight – that everyone on the entire playground was looking at me and thinking that I didn't belong.  I lasted about 10 minutes, and then went back to the library.
And that pretty much set the tone for my social interactions from then on.  I never had a lot of friends, and I never WANTED a lot of friends either.  When I DO think I could have a connection with someone, I pretty much don't let it go.  Here's my friend Sarah explaining how we met:
Sarah 16:30
We met probably 10 years ago. Yeah. Yeah. 10 years ago. And, well, long story short, I thought you were hitting on me.
Jen Lumanlan 16:43
Not much one for build-up, are you?
Sarah 16:45
Well, I can get into the details. Let's see, I we were volunteering at a garden. And I think we connected I just moved to California, you were doing some work, I think with a horticultural class, some extra credit, and—and you we just aren't chatting as you one does when you volunteer and, and with your hands in the dirt. And you were just really forward I guess, and, and just like wanting to know about me, which was lovely. And I was curious about you Sure. Like, what are you into? What do you like to do? And then you planned our next activity? If I remember correctly, you were like, well, let's go. Do you like to hike? I was like, Yeah, I love hiking, and you're like, Let's go hiking. How about Sunday? How about at two o'clock or something really specific. And I think I was taken aback by how confident you were in wanting to spend more time with me on on on our initial meeting. And that isn't to say, I'm not a lovely person that doesn't work that enthusiasm. But I think I'm used to maybe a little more like, oh, yeah, let's hang out sometime. And then never it never panning out or after multiple engagements or conversations, then actually something is solidified. Whereas you're just like, I'm free on Sunday. If you want to go for a hike with me. We can do this. And so I was like, I think I think she might be interested, something more than just hiking.
Jen Lumanlan 18:17
And we should clarify that you're wearing gardening gloves, right?
Sarah 18:21
Yeah, yeah. Yeah. I think it came out fairly quickly. You're just like, oh, yeah, you know, my husband has to do that. And I was like, Oh, well, and I don't think I was just like, Well, my husband did that. So it didn't, it didn't stick with me long. And thus, our friendship was born all thanks to your kind of forward as in confidence and ability to just like, alright, I like this person, and I like hiking, let's do them together, and then she likes hiking.
Jen Lumanlan 18:51
And I should say that I remember things a little differently because I don't remember setting up a hike immediately; I thought I just made sure to get her email address so we COULD set up a hike because I knew I wasn't likely to see her again if I didn't and I did find her really interesting.  But either way, I was really struck that she perceived me as confident in that social interaction because I most definitely wasn't FEELING confident.  I've now learned that I was masking – I was faking it; pretending that I was feeling confident because I know that's socially acceptable behavior, even if I did overdo it a bit on this occasion because I really wanted to get to know her better.
Jen Lumanlan 19:24
Sarah went on to say that she was surprised that I had taken the autism test and got a result that indicates that I'm on the spectrum because she didn't perceive at all that I struggled in social situations.  But of course, these were almost always 1:1 interactions or just with our husbands, and I generally do better in that kind of environment.  I asked Sarah and also another friend who prefers to remain anonymous to share what about being friends with me has added to their lives and also how it is difficult to be friend with me.  I did think it was interesting that both of my friends brought up something related to ambiguity in relationships, but from opposing ends of the spectrum.  Sarah pointed out that there is much less ambiguity in our relationship than in many of her relationships:
Sarah 20:08
I think what differentiates you from some of my other friends is, for me, at least is similar to what I was saying with regards to when we just met. That, that when is when you are asking something of me or a commitment to like, let's do something. Maybe like before our hike in, in Europe, you're like, I just need to make sure that you're on board with that. And I feel like, even though you would be very understanding if for something, some something came up, and I needed to back out of the event that level of commitment, upfront is, is a value to you that you need to be understanding that you and I are on the same page. Whereas I think with some of my other relationships, often I would argue to their detriment, that there is a level of ambiguity, and I'm assuming something, and they are assuming something and it's not the same. And with you. I feel like that's not the case. I feel like I really am on the same page with you a lot. Well, I would argue and I would argue that that is because of you. I'm not because of something that I have done. Because I haven't pushed the and push sounds aggressive even. Because it's not that you were pushing, I don't feel like you're forcing me into something. I just know that with you. It's clarity is appreciated. And I and it's appreciated mutually, I should say.
Jen Lumanlan 21:48
I never thought about how that could be mutually appreciated. I mean, the Europe trip was a bit different, a bit of a different animal. And that, you know, if you're gonna go to Europe with a six-week-old baby and hike around Mont Blanc, you sort of need to know the other person knows what they're getting into. And then they're going to be changing diapers.
Sarah 22:08
That's true. And other aspects of our relationship. That's just kind of a nice summary.
Jen Lumanlan  22:15
Yeah, yeah. Yeah, for sure. And I think, yeah, that that clarity is helpful to me because otherwise, it to me, it seems that there was a really high chance that they could have missed something important in terms of your, your willingness to commit to a relationship to or to just to commit to a certain activity. And then if I don't get that, you know, that verbal yes, I'm into this, then I'm always like, are they really into it? Because I don't know how to tell right? And that, that ambiguity is really uncomfortable to me. So I guess that's why I do it.
Jen Lumanlan  22:50
I was surprised to hear that Sarah found the absence of ambiguity to be a helpful part of our friendship, although perhaps I wasn't surprised to find that my anonymous friend told me that "Your signals about being content/stressed/pissed off are sometimes hard for me to read. You can carry hurt for a while without sharing it and presenting an opportunity for repair. I can think we're having a mutually enjoyable conversation and not know that I've upset you until later. You've occasionally forgotten the repair and re-introduced the original offense. I spend more time when we're together worrying about upsetting you than is typical for me in my friendships."  I totally think that what she's saying here is fair, and that's partly due to the dynamic between us, where she has a role as a highly intellectually competent and confident person and I often don't feel confident about contradicting her, even when I've studied a subject for years and objectively know more about it than she does.
Jen Lumanlan  23:42
I think the disagreement part is where I get tripped up because I wasn't allowed to disagree with my Dad when I was growing up.  He would lecture me about the things I had done wrong and I would stand there looking like I was paying attention but I was actually dissociating.  I wasn't even fully hearing what he was saying and I couldn't tell you many of the things he was lecturing me about.  I still see myself doing that in conversations where I want to offer a different opinion but I don't think it will be well received – at best I just sort of don't say anything, and at worst I mentally disappear.
Jen Lumanlan  24:13
I also struggle where I've misstepped and don't know how to 'fix' the situation.  One example that really sticks out is when I attended a gathering of our friends at one of their homes when many of us had toddlers.  Toward the end, we were talking about having second children, and I said I definitely wasn't going to have another one, and I joked that Carys was so easy to get along with that any second child would probably be a nightmare just as some sort of cosmic retribution.  I ended my comment by saying something like: "She's so great, I mean, just look at her!"  I wasn't talking about anyone other than Carys and me when I said that, but I'm pretty sure my friend took offense – I think I remember saying through tight lips something like: "ALL of our children are lovely" before she turned away.  And of course, that was another classic "oh shit" moment when I saw that I had really put my foot in it, and I had absolutely no idea what to do about it.  I think I pretended nothing had happened but I remember feeling embarrassed, and obviously it has really stuck with me.
Jen Lumanlan  25:07
As a side note here, my husband asked me recently: how on earth do you help parents make so much progress when you coach them when you have such a hard time reading people?  To me, that's not hard to understand – when I'm coaching, if I see a shift in someone's face that indicates an idea has come up, all I have to do is ask them.  It's socially acceptable to ask what someone is thinking or feeling in that environment, and I'm pretty sure they're going to tell me the truth because they want my help, and they know that my ability to help them is contingent on me understanding what's happening for them.  Out in the wider world, it's generally not OK for me to say perhaps to anyone but the closest friend: "Something just shifted for you right now but I'm not sure what it is.  Will you tell me?"  And under our cultural conventions, it's more likely than not the person would say "no; there's nothing wrong" when actually there is, by which time I'm in a hole I really don't know how to get out of.
Jen Lumanlan  25:58
This kind of thing also impacts you as well.  I've had a couple of comments on podcast episodes when I've laughed at an apparently inappropriate time and it has really offended a listener.  One of them was in the consumerism episode, and the listener had grown up in poverty and I guess I laughed at something my guest said in relation to poverty and the listener totally took offense to something that I didn't register as offensive at all.  I was fortunate that I always had a warm place to sleep at night and I knew where my next meal was coming from when I was growing up but there really wasn't much left over beyond that.  In my late teens I remember taping Nike swooshes onto my crappy shoes for physical education class because I was so sick of the other kids making fun of me for having thrift store shoes.  So I felt really bad that I had done something that had created that feeling of shame in someone else.
Jen Lumanlan  26:41
But not all listeners respond in that way!  As I was preparing this episode, I remembered an email that a listener sent me back in 2020 when she was participating in a workshop I was running, and we got chatting about imposter syndrome.  I told her that I have that too, which is why I do all that preparation for podcast interviews that listeners have said makes me sound intelligent, and to some people, also unapproachable – it's because I don't want to get caught out by asking a question and having my guest say: "Well, I answered that in this paper or this book that you clearly haven't read."  That would be so embarrassing to me that I have to prepare so much that it never happens.  Anyway, this listener wrote to me: "Firstly, it's hard to believe that you have the imposter syndrome too. You are just so good at what you do. Secondly, you totally do not come off as unapproachable. May be, initially, when I first listened to your podcasts you were so full of content and questions. But then I heard your laughter, the one you do when the speaker strikes a note with something personal in your life (?) Do you know what I'm talking about? That nervous, loud laugh. But it was that laughter that made you a real person to me and I emailed you the first time, ecause there was just something so genuine and real and approachable about you."
Jen Lumanlan  26:49
So then autistic me gets my knickers completely in a twist.  Should I laugh during interviews?  Should I never laugh during interviews?  Should I check to see whether it's appropriate to laugh before I laugh, by which time the moment has usually passed?  It's absolutely possible that I'm laughing at VERY SIMILAR KINDS OF THINGS across multiple episodes, and that some people find this offensive while others think it makes me seem genuine and real, and approachable.  And all this reminds me of the times when our toddlers hit us and laugh, and we parents get so triggered by that because we think it means they're enjoying hitting us, when perhaps it more often means: "I know you don't want me to hit you but I don't know how else to say what I want to say so I'll laugh to cover up how nervous I'm feeling about telling you this."
Jen Lumanlan  28:32
Another area where it comes up is when I feel especially passionate about a topic.  I was talking with a listener recently about schools, if you've been around the show for a while then you probably know I have pretty strong feelings about school because I think they perpetuate the social problems that have hurt all of us so much (although they've hurt some folks a lot more than others).  This listener said that even though she's in my Learning Membership community and we know each other pretty well, that she has felt judged by some of the things I've said about schools because her children are in school.  She told me that even though she cognitively agrees with many of my ideas about schools, the way I expressed my ideas so strongly came across to her as judgment of her decision to put her children in school.  She went on to say that she can more easily take on a message when she doesn't feel judgment and that the judgment is very counter-productive because it gets her into a contracted place rather than a place of open curiosity that is primed for change and connection.  She said she's been noticing where she judges things as well – her children's school has been doing a holiday performance and a book fair and a craft fair and the children had to wear something different and specific to school every day, and the parent's anxiety has been, as she says, "through the roof."  She finds the focus and busyness of all the activities to be against her family's values, but when she talked with her husband about the school's holiday system he found it really hard to receive.  She said: "He has sympathy for me, but it's hard to make lasting change because my comments are coming with such vitriol and disgust for something that, to someone else, doesn't seem that bad."
Jen Lumanlan  30:06
That really struck a chord for me, because I think that's EXACTLY where I land a lot of the time, and my husband has said to me many times that he thinks my messaging would resonate a lot more if I could find a way to connect, rather than seeming judgmental.  Not everyone sees schools as bad, and some people even see them as an equalizer in a country where people have different access to opportunity.
Jen Lumanlan  30:26
But one of the characteristics of autistic people is that we see things in a very black and white way.  We recognize patterns, and make connections across ideas that not everyone sees, and we even see the possibilities for things to be different; for us to not be in the systems that many people take for granted as 'just the way things are.'  And of course, those characteristics, combined with a lack of social awareness, make for a very difficult combination!  To me it feels very confusing, because it seems like I say very similar things as other people who think that schools aren't actually serving children, but somehow people find it connecting when they say it and judgmental when I say something that to me sounds very similar.  At the moment, I don't know how to navigate that more effectively than I'm doing right now.  I hope that at some point this year our finances might be in a place where I could see a therapist who specializes in late-diagnosed Autism to help with my communication skills on these kinds of issues, but until then you're sort of stuck with me as I am.
Jen Lumanlan  31:23
Let's start to tie all this life history stuff together, because I want this to be helpful to you, and not just to me.  What I'm seeing now that I wasn't fully able to connect the dots on recently is that obviously, I have some genetic autistic component that nobody knew about when I was a child.  That plus my introversion made it hard for my Mum to connect with me, which led to avoidant attachment – I knew that I couldn't rely on anyone else to be there for me, so I just relied on myself.  I did OK in the wider world until the socialization I WAS doing was interrupted by my Mum's death, and then it seems like everyone else was able to make a shift in the sophistication of their social interactions that passed me by.  The autism made it hard for me to even see that that had happened, and the unhappiness with everything that was going on at home caused me to withdraw even further until social interactions basically became a puzzle that I didn't have the tools to solve, and the more I withdrew from others the less practice I got and the worse I became at it.  And now my life is very much set up for me to be mostly successful at navigating the few social situations I put myself in, but of course I'm only just learning about ways it's impacting you through the podcast that I hadn't known about.  What I learned all the way back when I was a baby about self-reliance makes it hard for me to be vulnerable even today, because a vulnerable person is inherently admitting that they can't do everything themselves, which I learned isn't safe.  In many areas of my life this self-reliance has served me very well!  It protected me from a mother who didn't like me very much, and a stepmother who didn't like me AT ALL, and a marriage to a crack addict who could disappear for days at a time, and a whole bunch of other things that would have been much harder to deal with if I wasn't 100% solid on my own self-reliance, and knew that I could absolutely count on myself even when things got really hard.  I have to recognize that those patterns don't serve me any more now, and I also don't want my daughter Carys growing up and using those same patterns unless she has to, which I hope she doesn't! 
Jen Lumanlan  33:24
So why am I sharing all this with you?  Well, I want to be honest with you.  I do want to share part of my life with you, since I share most of my waking hours preparing things for you.  Part of it is that old know, like, and trust formula.  Some of you listening to this will have thought: I am so over this, and I never want to hear from Jen again.  If that's the case, then that's OK!  I am quite sure there's someone else out there in the world who is talking or writing about parenting and child development who is more your cup of tea, and I hope you find them and get what you need from them.  Maybe this makes some of you think that you know me well enough to want to enroll in a course or a membership that you've been on the fence about, in which case, great!  I'm really looking forward to working with you.
Jen Lumanlan  34:00
As I move forward with the podcast, I'm still not going to share a lot on social media, partly because I don't process things that way.  I'm never going to have a disagreement with Carys and then whip out my phone and post on Instagram about how I messed up and what I should have done differently.  Even if I handled it well, I just don't want to move through my life looking out for Instagrammable moments because if I'm doing that, I'm not actually being present in my own life.  If I do ever post things about us, it's because they've come after a good deal of reflection and I've realized that sharing it might help you.
Jen Lumanlan  34:30
I realize that what we're essentially doing here is getting stuck in a comparison mindset.  It's hard for me to get out of the mindset that "everyone else shares all this in-the-moment vulnerable stuff so I should do it too," and it's hard for you to get out of the mindset of "I want parenting advice from people who share vulnerable stuff on social media and if Jen isn't doing that like all the other parenting people then there must be something wrong with what she's doing, or with her."  That comparison mindset gets us in so much trouble!  Before my self-diagnosis, my husband was comparing me to all the "normal" people he knows, and his own "normal" self, and thinking: why can't Jen be more normal?  And now he knows that this IS normal for me, and he's trying to stop trying to change me.
Jen Lumanlan  35:14
So I'm going to continue to explore how my self-diagnosis shows up in my life, and how I can show up more authentically, both in the podcast and in my real life.  I'm going to consider the feedback I get from listeners, and instead of letting myself get yanked around by it, and worry about what I should and shouldn't be doing, I'll filter what I hear through my values.  So some folks think I talk too fast on episodes, and I get it!  I always want to be better at what I do, so I'm taking a course to help me slow down and speak more clearly.  I've only just started it so you may not hear the full effects yet, but in the meantime, most podcast players have options to speed up or slow down the audio! It means I'll deeply consider the feedback I get on the show's content.  In response to listener feedback, I have a new series of Q&A episodes launching this year, where listeners submit questions via video, audio, or in writing, and I answer them – still from the same research-based perspective you've come to expect.
Jen Lumanlan  36:12
But that doesn't mean I'm going to stop covering topics that I still believe are really important.  I haven't mentioned it in this episode, but my own parents were traumatized by their own parents' attempts to shape them to succeed in a White supremacist, patriarchal, capitalist culture, and in their attempts to shape me to succeed in it they hurt me too.  My challenge here is that I do see connections between ALL of those topics and White supremacy and patriarchy and capitalism.  Once I've seen them, I can't un-see them, and I think a lot of the reason that we struggle as a society is that we don't see these things.  Our culture trains us to pay attention to these individual issues because if we saw the societal-level issues the folks at the top who benefit most from these systems would be called to account for their actions, and we might actually get to live in a culture where our needs are met. 
Jen Lumanlan  37:00
I totally get that as a podcast host that I have to produce content listeners want to hear, so once again my autistic self gets stuck.  I've tried to bring listeners along on my own journey but probably there are quite a few folks who have started listening more recently who didn't hear those episodes a couple of years ago.  Or if you missed an episode or two in that period maybe you felt kind of blindsided as well.  So do I keep producing content I believe in, or do I produce what listeners say they want? I also have to weigh the comments from folks who do believe in what I'm doing (which are often fewer and further between, since we tend to complain when we don't like things more than we say we agree with things…) as I figure out a path forward that feels true to myself.  I think it's safe to say that I'm not going back to being a podcast that only looks at scientific research on parenting and child development or even one that looks at the research methodology critically.  Don't we all want people to accept us as we embark on learning and healing journeys?  I know I work with a lot of parents in my Taming Your Triggers workshop who say, "I'm doing all this learning so I can be the parent I want to be but my partner isn't coming with me.  They're still shouting at my kids and I spend all my time being the emotional regulator in the family.  How can I get my partner to come along and do things differently?"  And the answer is that we don't.  We don't try to get someone to do something differently.
Jen Lumanlan  38:21
I know at the heart of this request is a wish, even a LONGING, that the person's partner would see and support them on their journey, but the partner can't do this.  And depending on the person's capacity to receive it, I either say that this is patriarchy at work or I bite my tongue, and I encourage the parent to do what feels right and true to them as they move toward parenting in alignment with their values.  In some ways, you and I are in a very different relationship, and a very strange one, where you get to know much more about me and my ideas than I do about you and yours, and yet somehow I'm supposed to know how you think and what you want and produce content that you want to hear and read.  It's kind of weird when you think about it, right?  And doubly weird for an autistic person who can't figure out what's going on with another person when they're standing right in front of me, never mind when you rarely get to interact.  So that's how I plan to move forward with the show for the immediate future.
Jen Lumanlan  39:14
More importantly, I hope you found something in this episode that helps you to understand how YOU show up in the world a bit better.  Maybe you've suspected that you might be autistic or have ADHD or any one of a number of diagnoses and now you're wondering whether diagnosis or self-diagnosis might help you to understand why you do some of the things you do and also put yourself out there in the world in a way that's better aligned with your values. Sometimes it does help to see things in other people's experience that you then realize you can use yourself.  Maybe you heard my description of masking my fear of social situations and realize you do that too.  So what is it about these situations that's most difficult for you?  How can you change the kinds of situations you're in, or the way you prepare yourself for them, so you can be more successful AND be in them more authentically?  What kinds of strategies do you use that are aligned with your values, and which ones protected you when you were a child, and aren't serving you anymore?  Don't compare yourself with me, but with the person that you might be if you weren't held back by these old habits, and with the person you might be if you could address some of the stressors in your life now and get your needs met on a more regular basis.  Maybe looking at your life in the way I've been looking at mine could help you to uncover some needs you didn't even know you had before, and mean that you're more willing to ask for help in getting them met, which reduces the pressure and stress on you.
Jen Lumanlan  40:38
Parent Claire, whom we met last year in the episode on her child's learning journey, posted recently in my Parenting Membership community about having recently read Dr. Gabor Mate's book Scattered Minds, which is about the way family environment can shape an Attention Defecit Hyperactivity 'disorder' response, if a child has a genetic predisposition for sensitivity.  What she has been learning resonated so much with what I wanted to say in this episode that I asked her to record something for us to tell us about it.  So here she is:
Claire 41:07
I've been reading Gabor Mate's book on ADHD called Scattered Minds. I was diagnosed in my 20s and never saw this kind of compassionate deep dive into the environmental and familial origins of the disorder before. I was never totally convinced of my diagnosis because it mostly manifested in sort of overwhelming self-criticism. I never thought so much as an attention issue, but his book has been really eye-opening to me. I ended up taking stimulants in my 20s because well, I didn't really resonate with my understanding of ADHD. I went along with it because the medication helped me be what I thought I wanted to be. I later distanced myself from the diagnosis and really took great efforts over many years to change my life and my support systems. So that I could live without medication. But as I read the book recently, I could identify that I've had such incredibly strong counter will my entire life, which Mate defines as a really strong and impulsive pushback against someone's perception of another person trying to control them, usually a parent authority figure. And the highly sensitive ADHD person can work so hard to build up really strong, protective, and defensive barriers against outside influence because as a young child, they were never allowed to develop their authentic selves or express their feelings and needs. At least not without the threat of loss of parental love. And this really resonated with me. My parents praised me for having a mind of my own when it came to my creative performance, but absolutely not in regards to the emotional space of our family. I now see that so much of what I thought was my sense of self was actually resistance really to everything else and attempt to differentiate myself as a toddler does and gain acceptance or praise. And let me tell you how absolutely exhausting that was. When my oldest was a toddler, she's now 4. I was so inspired by the pure creative energy emanating out of her and she knew who she was and what she needed, and that was so amazing and inspiring to me to witness. I also felt this incredibly deep urge inside me to support her in developing them. I think for myself, I spent so long trying to develop my creative work without giving myself a nurturing compassionate love and acceptance. I did not know how to do that. I did not know that I could do that. I use my work and success to feel good about myself, but I was constantly coming up against blocks and walls of self-doubt and criticism even while pretty much consistently receiving positive feedback from outside. Stimulants helped me ignore my distracting self-criticism, but they also only made me want to work harder. And honestly, for the first time that I can remember, maybe want to try to fit in. They did not give me skills and self-compassion, didn't help me understand my feelings and needs, or help me connect people for community and support. I felt a lot of shame over the years for these feelings that I didn't really have it that bad compared to so many others, but I'm starting to see the common humanity in all of us. Some of us suffered more than others early on, probably continue to. Some of us are more physiologically sensitive. And some of us have built up incredibly strong defenses so we can succeed or survive in this world, and it takes a lot of work to access our true feelings and needs and we are in this place. Well, I think some people benefit in material ways from the systems of oppression that dominate us. No one wins from negating their true selves, and everyone can gain from learning to identify and tend to their needs for safety, belonging, and significance among others. I think when we learn to take care of ourselves, we can really heal wider and deeper wounds together. And importantly, we also need the together, the togetherness before we can really tend to ourselves. I love Mate's quote from a friend of his from the Lakota tradition. How when a person gets sick, the whole community asks themselves what went wrong and even thanks the person for the opportunity to examine their ways and how they can change to better take care of the person and others moving forward. How beautiful. No shame, no blame. Just living and working together. There's so much to learn from this and that really is my hope and intention for my family and our wider community and beyond.
Jen Lumanlan  47:08
So Claire is now seeing the connections between her family environment and her 'diagnosis,' and she also sees that the way she responds to her own child will shape her child's experience in the world – not from a heavy "well I guess I've already screwed this up and I'm going to continue to screw this up" perspective, but from seeing the interconnections between them, and seeing her child's expression that "something isn't right for me right now" probably actually indicates that something isn't right in their relationship and in their broader family.  And that isn't a threat; it's an opportunity for us to all heal ourselves and be in right relationship with ourselves and others.
Jen Lumanlan  47:46
After I released the Why we shouldn't read the Your X-Year-Old-Child Books Anymore episode, the most common questions I received were: what should I read instead?  And how will I know if my child is normal or not? My answer is that your child is doing things that are normal for them.  They are trying to meet their own needs in the best way they can.  They are acting on their own thoughts, feelings, and drives, and they're also responding to their environment.  We so often get caught up in trying to fix the child, that we neglect the environment part.  So when I was a child I was obviously, already autistic, but maybe my Mum could have tried harder to connect with me even though I didn't always throw the communication ball right back to her, and perhaps then I would have found socialization easier.  The struggles I had in my teenage years were actually not very much about me!  I was doing my best to cope in an environment where my needs for warmth and compassion and respect and autonomy were not met on a routine basis, and yet I was the one who was deemed to be the problem, and I was the one who was supposed to change my behavior to make things easier for the adults.  A lot of the other children at school were probably responding to similar circumstances in their own lives, or worse. 
Jen Lumanlan  48:57
I remember one kid in my high school who was ALWAYS in trouble – detentions and suspensions and constant humiliation from teachers.  He was the classic problem child who was always disrupting the class.  I just looked him up on Facebook for the first time and one of the few pictures on his page is a screenshot saying: "sometimes people pretend you're a bad person so they don't feel guilty about the things they did to you."  He was ALWAYS disrupting classes, and while I was never mean to him, I certainly made no attempt to connect with him.  The advice that all parents and teachers would give is to stay away from people who are disruptive, so why would I?  My guess is that nobody ever got to the bottom of why he was doing this.  Nobody ever fully understood the unique combination of his own challenges in learning and emotion regulation and how he perceived the constant picking at him from the adults at school and probably at home as well and how all the rest of the kids, myself included, essentially ostracized him, made it very difficult for him to function.  They just assumed that HE was the problem, and HE was the thing that needed to be fixed, and there was no sense that anything about his environment, which was us! – me – was not helping him.
Jen Lumanlan  50:06
And whether you were the disruptive kid like him or the kid who kept their head down and did well in school even though everything inside was falling apart like me, your needs probably weren't met either.  Maybe part of that was traits you were born with, and part of it was the way people around you responded to those traits, and they tried to shape you to fit in with them so they wouldn't be inconvenienced, and that hurt you just like it hurt me.  We call that process 'socialization,' and ultimately what it does is prevents us from seeing our child's real needs.  Our parents didn't see our needs, and very often we aren't seeing our children's needs either.  When our children are doing things that are driving us up the wall, they aren't doing it for the purpose of driving us up the wall, or for no reason whatsoever.  They're doing it because it seems like the best strategy they have to meet their need, even if it's so misguided that it actually ends up working against their goal.  I mean, think about it; how is not eating a rational response to not having needs for warmth and compassion and respect and autonomy met?  It isn't!  It was just the best strategy I could think of at the time.  It wasn't one I consciously decided to use; I just fell into it and realized it worked better than any other option I had. 
Jen Lumanlan  51:14
Perhaps now you can see how some of the things they are doing that seem so puzzling to you is actually them doing their very best to cope, and to meet their needs, even if the ways they're doing this don't end up meeting their needs, and are rage-making for you.  When we can understand what is their unmet need and help them to meet it, then they don't show up in those rage-making ways, and we feel triggered a whole lot less often.  If you want more help in making that shift, then my Taming Your Triggers workshop is reopening in February.  You can learn more about that and get on the waitlist to receive a discount coupon when enrollment opens, at yourparentingmojo.com/tamingyourtriggers.
Jen Lumanlan  51:51
I really do hope this episode has been useful to you.  Most of the conversation about it will happen in the free Your Parenting Mojo Facebook group, so I hope to see you there if you have ideas you'd like to share or discuss, and you can find the resources for the episode, including the links to Dr. A's website where you can take the screeners in a few weeks, at yourparentingmojo.com/me